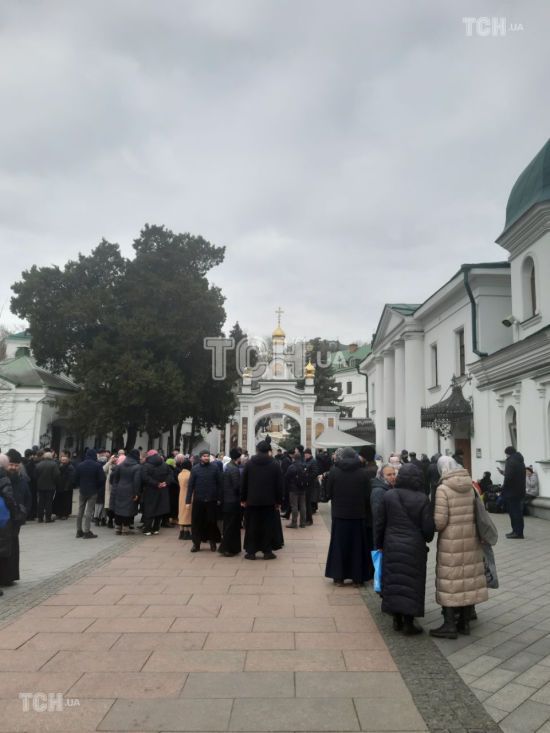 The Verkhovna Rada is about to consider a law that will stop riots in Ukrainian churches.
This year's Easter is taking place against the background of turning points in Ukraine – the regional councils are ready to do anything to push the collaborators in cassocks out of the communities. Representatives of the Ukrainian Orthodox Church declare a "persecution of the faith" and call on the laity to come to their defense. TSN. Week found out whether the law banning religious organizations connected with the Russian Federation will help to expel UOC priests from Ukraine?
In the holy week before Easter, several regional councils directly banned the Ukrainian Orthodox Church in their communities. However, the priests of the Moscow Patriarchate do not surrender, because the law is still on their side. "Local authorities exceed their powers. They cannot independently ban any existing religious organization," says Viktor Yelenskyi, head of the State Service for Ethnopolitics and Freedom of Conscience.
The state cannot interfere in church affairs. However, it can prove that faith has become a tool of enemy propaganda, and the church is directly subordinate to Putin's friend. Russian passports of heads of dioceses, manuals on how to behave after a full-scale invasion, Kremlin propaganda on an industrial scale, and even a certificate of a "hero of the Russian Federation for the seizure of Crimea" – these were displayed in the churches of the UOC MP by the Security Service of Ukraine. It seemed that what other proofs of the connection of the church with the fierce enemy are still needed to eradicate it from the consciousness of Ukrainians?
The Verkhovna Rada is about to consider the corresponding law. "The state is not against religions, but against the structure run by the aggressor country. The law prohibits the activity in Ukraine of any religious organizations that have a connection with the aggressor country. However, we would clearly like to speed up its adoption," commented Oleksiy Danilov, Secretary of the NSDC.
The commission of the Ministry of Culture may also find additional evidence of the involvement of the Ukrainian Orthodox Church in its patrons in Moscow. This week they managed to get to the main shrine of Orthodoxy – the Kyiv-Pechersk Lavra.
[yarpp]
How it happened, what was already found there, exclusive footage – already this Sunday at 20.00 in the marathon "The only news" in TSN. The Week with Alla Mazur.
Read also:
Attempted coup d'état in Sudan: the Ministry of Foreign Affairs commented on the clash and appealed to Ukrainians
Ukrainian tankers surprise foreign instructors in their skill with "Leopards": a video from the training grounds has appeared
Rocket shelling of Gulyaipol continues for weeks: for the first time, the military was able to bring a humanitarian woman to the people