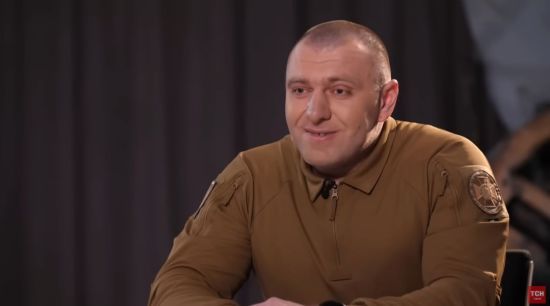 It became known how the SBU worked in Kherson after de-occupation, where many collaborators remained.
The head of the Security Service of Ukraine, Vasyl Malyuk, told more about the activities of the SBU, which worked in Kherson after de-occupation.
Appropriate comment he gave it to journalist Dmytro Komarov.
"Someone didn't have time to escape, the Russians didn't have time to pick up someone, and someone didn't have time to understand the level of professionalism of our documentation, when we already had full volumes of materials, and they stayed in place, realizing that the enemy had left," he noted.
Like, among them there were former policemen, and former employees, and those who formed pseudo-organs of state security, and pseudo-law-enforcement enemies.
"We managed to detain them, announce the relevant suspicions. Today, these persons are in custody, giving relevant testimony. It is clear that someone will be involved in our counterintelligence games in the future," Malyuk added.
[yarpp]
The hostile pseudo-referendum, where they tried to legitimize the tricolor, was also actively documented.
"On the day of the start of the pseudo-referendum, the turnout, results and so on were prepared for them. They don't even understand that we have it in the materials of the proceedings precisely because all modern documentation methods are successfully used. We introduced our confidants (undercover agents – ed.) into the relevant criminal groups of collaborators and traitors," said Malyuk.
The SBU had a number of personnel in which the so-called "mosquito" was in the collar – a special device that performs audio monitoring. Representatives of the special services documented these things online and attached them to the proceedings.
"At the same time, they told everything – we have such a turnout, everything is fine with us – it's all a screen, an attempt to legalize the tricolor "rag" on our territory," said the head of the SBU.
He is convinced that Ukrainian "eyes" are everywhere in the temporarily occupied territories.
"Of course. Through special technical measures, this work is carried out constantly," he summarized.
We will remind you that earlier Malyuk told that during the year of the full-scale war, the SBU neutralized hundreds of enemy agents on the territory of Ukraine.
He also reported that the number of Russian cyberattacks on Ukraine increased fivefold compared to 2020.
Read also: