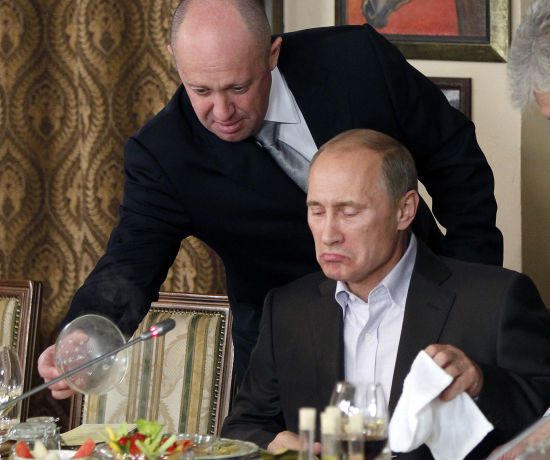 PVK "Wagnera" has no legal status in the Russian Federation.
Deputy Director of the Army, Conversion and Disarmament Research Center Mykhailo Samus calls the leader "Wagner" Evgeny Prigozhin not the commander, but the representative of the project, which has been implemented for a long time.
He said about this in interview for the "Facts of the Week" channel.
According to him, Prigozhin's PEC started from a kind of cover structure of special operations forces, which performed certain tasks abroad. In particular, the occupation of Ukraine since 2014.
"This is a classic of the genre, when the special service creates some kind of cover structure. One, for example, can be engaged in intelligence. These structures are engaged, for example, in performing the functions of special operations forces, but they are not associated with the state. In fact, this makes it possible not to take responsibility at all on Russia, and commit any war crimes in Syria and Ukraine or in Africa and at the same time bear absolutely no responsibility," the expert explains.
Samus emphasized that "Wagner" does not have any legal, legal status in the Russian legal field. In addition, as for the oligarch, "public relations officers work very powerfully" here.
"If you look at the entire campaign on social networks… I have already seen the advertising poster "Who would you vote for?". For Putin – 47%, and for Prigozhin – more than 39%. And then there are all 0.1%. But there is a trick. I have no doubt that the president's administration is behind it. In particular, Putin. There is the discovery of such problematic things among the oligarchs, among the special services, among all kinds of influential groups, etc. And at the same time, it gives the opportunity to compete, but… Look , then one group will be raised, then another will be lowered," Mykhailo Samus said.
We will remind you, Evgeny Prigozhin called the Ukrainian army one of the strongest. Moreover, he emphasized, the plan of the so-called Russian "special operation" regarding the "demilitarization" and "denazification" of Ukraine has completely failed.
Read also: