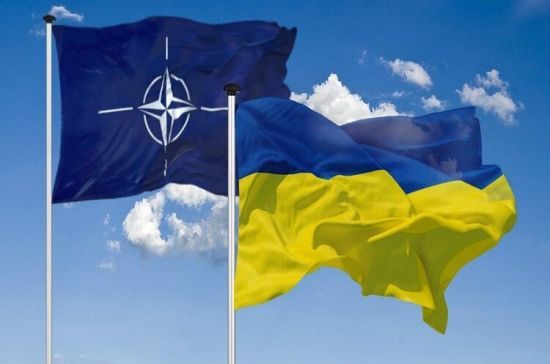 West Germany is an example of a country that joined NATO while being divided.
The West is considering a scenario according to which only a part of Ukraine can be accepted into the North Atlantic Alliance (NATO), as was the case with West Germany in 1955.
The publication writes about it The New York Times.
The publication writes that for Ukraine, a lot will depend on the situation at the front after the counteroffensive, as well as whether it will lead to a long-term ceasefire between the parties, border stability, or even peace negotiations.
"West Germany is an example of a country that joined NATO while being divided. If Ukraine fails to force the Russian army to withdraw from the captured territories, then a strong argument in favor of a ceasefire will be an offer to Ukraine of NATO membership without the cities under occupation," he writes. the author of the article.
On the eve of the NATO summit in Vilnius, more and more countries are discussing the scenario that West Germany followed to guarantee its security. The author of the article also notes that the example of West Germany indicates that NATO can accept into its ranks a country that has "significant and unresolved territorial problems." Then the USSR also complained and said that it was very dangerous, but could not prevent West Germany from joining NATO.
[yarpp]
However, other experts believe that it is currently unfashionable to compare Germany, the seat of World War II, and modern Ukraine. Then the Western and Eastern parts of the country were recognized as separate states and were not at war.
If the counteroffensive and numerous losses on the part of Russia do not force Putin to retreat, the West is considering the possibility of accepting into NATO only that part of Ukraine that will not be under occupation.
Such a model can be supported by those forces in NATO who are in favor of an early end to the war, as well as China and India. In such a case, the issue of territorial integrity of Ukraine would remain for the future.
"Membership in NATO will strengthen peace and allow for reconstruction, private investment and the return of many refugees… But the whole point of accepting Ukraine into NATO will be to make sure that Russia does not attack Ukraine again, because in this war we saw that NATO is the only form of deterrence that has worked so effectively against Russia," the authors of the article summarized.
We will remind you that it was previously reported that the Chief of the General Staff of the Armed Forces of the Czech Republic, General Karel Rzehka urged the public to prepare for the "bad scenario" of Ukraine's counteroffensive.
In addition, we previously informed that the head of the GUR of the Ministry of Defense of Ukraine Kyrylo Budanov reported that Ukraine currently has a minimum of weapons for the future counterattack, but we have to wait.
Read also: