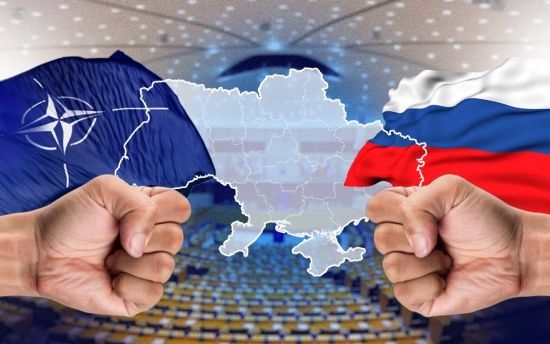 Volodymyr Zelenskyi's personal participation in the G7 summit in Hiroshima, Japan somewhat accelerated geopolitical events. Speaking at the working session of the "Big Seven", the Ukrainian president proposed holding the Peace Formula summit already in July – on the 500th day since the start of a full-scale war. And this precedes the Vilnius NATO summit on July 11-12, where perhaps Sweden will officially join the Alliance (if Turkey cancels its veto), and the world will hear the name of the next Secretary General of the North Atlantic Alliance.
However, not only that. While various world leaders (China, African countries, Brazil, Turkey, and even the Pope) are proposing their "peace" plans, which have nothing to do with the complete victory of Ukraine in this war, or Hungarian Prime Minister Viktor Orbán, who publicly says that he does not believe in the victory of Ukraine, it is at the Vilnius NATO summit that not only the fate of our future accession to the Alliance, but also the provision of security guarantees will be decided.
About this the other day wrote The Wall Street Journal, citing its sources and a statement from Polish President Andrzej Duda. He said that key NATO countries previously supported the idea of ​​providing Ukraine with security guarantees until we join NATO. The model of Sweden and Finland is ideal for Ukraine. However, for now, the nativists (although only France has officially declared its readiness to provide us with security guarantees) support an Israeli-style security agreement. And this is not exactly what Ukraine needs. And there are still many unknown details of such a future security agreement, which are very important to avoid falling into the trap of the Budapest Memorandum.
TSNdo analyzed what security guarantees the key Western countries are ready to offer to Ukraine, and what kind of relations NATO itself is preparing for with Ukraine and Russia.
"Finlandization" of Ukraine is no longer a taboo: how we are going to join NATO
Speaking of the term "Finlandization", the words of the veteran of American diplomacy, the US Secretary of State Henry Kissinger, immediately come to mind that Ukraine would be better off choosing neutrality and forgetting about NATO. However, at the moment he says something completely different – that it is better for NATO to have Ukraine on board than outside it.
Kyiv tells the West very clearly: you must correct the mistake of the Bucharest NATO summit in 2008 and grant Ukraine the "candidate status for joining NATO", as the EU has already done. That is, to respond to Ukraine's application for membership, which Kyiv sent to the Alliance last fall. And the Vilnius summit is a great opportunity to do this, sending a strong signal to Putin.
However, not everyone in NATO shares this approach. And bilateral declarations made by the president during his recent European tour this was clearly demonstrated. Nowhere is there a clear formulation of the support of these countries for our membership in NATO. Only the support of Germany, Italy and France for the Ukraine-NATO Commission and the wording of the Bucharest Declaration of 2008, which says that Ukraine will become a member of the Alliance through the MAP mechanism, which Ukraine no longer needs.
According to the deputy head of the OPU Igor Zhovkva, Kyiv understands that Ukraine will not become a member of NATO until the end of the war. And this is constantly repeated by the Secretary General of the Alliance, Jens Stoltenberg:
"Acquiring membership during the war is not on the agenda. The question is what will happen when the war ends one way or another. Currently, consultations are ongoing on the way forward and how to satisfy Ukraine's desire to obtain NATO membership. No one can say what will be the final decision at the summit in Vilnius".
That is why we need clear security guarantees, following the example of Finland and Sweden, for the transition period before Ukraine actually joins NATO, when Article 5 on collective defense will apply to us. Judging by the WSJ article, key NATO countries are currently discussing the Israeli option. However, according to Oleksandr Merezhko, head of the Verkhovna Rada Committee on Foreign Policy, the Israeli model does not suit Ukraine. Israel is the US's main non-NATO ally. In the autumn of 2021, the Verkhovna Rada registered an appeal to the US Congress with a call to grant Ukraine such a status. Then the vote for the resolution failed.
"These are not guarantees. Such countries have the right to receive military-technical assistance. And Ukraine currently has more. The only guarantee is the way of Finland. There is Article 5 of the North Atlantic Treaty – this is the main security guarantee – one for all and all for one. On the way before joining NATO, we also need guarantees, first of all, from the nuclear countries. That is, in fact, it is not about Israel, but about Finland," Oleksandr Merezhko told TSN.ua.
That is why it is necessary to publicly talk about a number of pitfalls that await Ukraine both at the stage of obtaining these security guarantees, and before and after that, until the acquisition of full membership in NATO.
First, The West must finally decide how they see Ukraine's victory, and not say behind closed doors that they do not know which territories Ukraine will be able to win back, meaning Crimea. And ideally – to clearly state that the Ukrainian vision of victory is shared. Otherwise, we may fall into a trap when the defense forces of Ukraine go to the internationally recognized borders of 1991, and for Russia it will be a new front line for the continuation of hostilities. Therefore, the approach "Membership of Ukraine in NATO only after the end of the war" needs to be clearly specified.
Secondly, Ukraine already had a sad experience with the Budapest Memorandum. That is why we need clear security guarantees, and not assurances that should be written down on paper and ratified by the parliaments of the respective countries. And these should be guarantees based on the example of Sweden and Finland, and not declarations about the continuation of armed support to Ukraine, which is also definitely important.
Third, provided to Ukraine guarantees security should be temporary and not a substitute for our membership in NATO.
A good starting point for discussing these issues could be the Peace Formula summit already in early July, proposed by President Zelensky, which would precede the Vilnius NATO summit. However, we have not yet heard the West's response to this. Although, according to Ukrainian Ambassador to Japan Serhiy Korsunskyi, this idea found support at the G7 summit in Hiroshima.
"You correctly named those countries that seem to offer some peace initiatives. It seems that there are no peace initiatives from our side. Well, the Peace Formula summit aims at this very idea – to show these initiators of negotiations and territorial compromises that this is not true. We have a specific proposal, and it will be supported by the democratic world. That is, against your wishes, which are aimed at making Putin less painful, we have a very clear position: vacate the territories, withdraw the troops, and then we will implement those steps required by international law. We have already gone through this so many times – give him Crimea and he will sit quietly. Well, he will not sit quietly," Serhiy Korsunskyi told TSN.ua.
A new Cold War: NATO prepares for a clash with Russia
After more than a year of Russia's full-scale war against Ukraine, the biggest fear of key NATO member states remains to avoid a direct military confrontation with Russia at all costs. This is what kept our key partners each time from supplying Ukraine with more powerful weapons, which eventually came, but they did not know how Moscow would take it. The Allies constantly created obstacles and imposed all kinds of restrictions with their own hands. For now, however, it appears that the Allies are ready to change their approach, albeit very slowly.
According to information Reuters, At the Vilnius summit, NATO plans to adopt thousands of pages of secret military plans, which for the first time since the Cold War will describe how the Alliance will respond to a possible Russian attack. All this will also include clear plans for the modernization of forces and logistics for specific NATO countries.
If Ukraine clearly articulates its desire to become a member of NATO, and simply switches to Alliance standards on the battlefield, it is quite logical that these new military plans would also take into account Ukrainian defense capabilities. However, the former commander of the US Army in Europe, Ben Godges, doubts that there is a consensus among NATO's 31 members.
"I think it is unlikely that any official NATO plan will specifically provide for exactly this. Getting 31 countries to agree specifically on this will be quite a challenge. But such plans will definitely include assumptions about Ukraine and threats from Russia," says TSN.ua Ben Godges.
At the same time, even though Russia has lost almost its entire professional army in the war against Ukraine, according to the former commander of the US military in Europe, he would never agree with the statement that Russia no longer poses a threat to the Alliance: they still have thousands nuclear warheads, hundreds of aircraft and a large naval fleet, except for the Black Sea.
"And, of course, they have the capacity and resources to rebuild what they have lost, unless we help Ukraine decisively crush them, and unless we maintain sanctions. It is therefore entirely justified and necessary for NATO to continue to provide effective deterrence and protection against any threats. I think NATO will continue to adapt, improve its logistical capabilities, its integrated air defense and missile defense system, and its ability to move quickly," concluded Ben Godges.