tsn.ua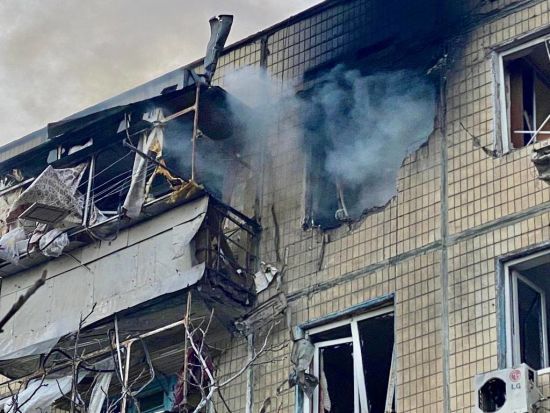 In the afternoon of December 1, the Russian occupiers again bombarded the Dnipropetrovsk region with heavy artillery.
Russian Federation military criminals attacked with heavy artillery on the afternoon of December 1 Nikopol in the Dnipropetrovsk region.
About it on his page in the social network wrote head of the regional military administration Valentyn Reznichenko.
"In the afternoon, the occupiers shelled Nikopolshchyna again. They hit Nikopol itself with heavy artillery. An apartment in a high-rise building was occupied. Its owner, a 56-year-old man, was injured. Several high-rise buildings and power lines were damaged in the city. The details of the attack are being clarified," Valentyn Reznichenko stressed.
We will recall that on the night of November 30, an air alert was announced three times in the Dnipropetrovsk oblast. The Russian army hit the Nikopol district with "Grads" and heavy artillery.
Read also:
Safe link https://tsn.ua/ato/rosiyani-nakrili-vazhkoyu-artileriyeyu-dnipropetrovschinu-ye-prilit-u-zhitlovu-bagatopoverhivku-2214052.html