sortiraparis.com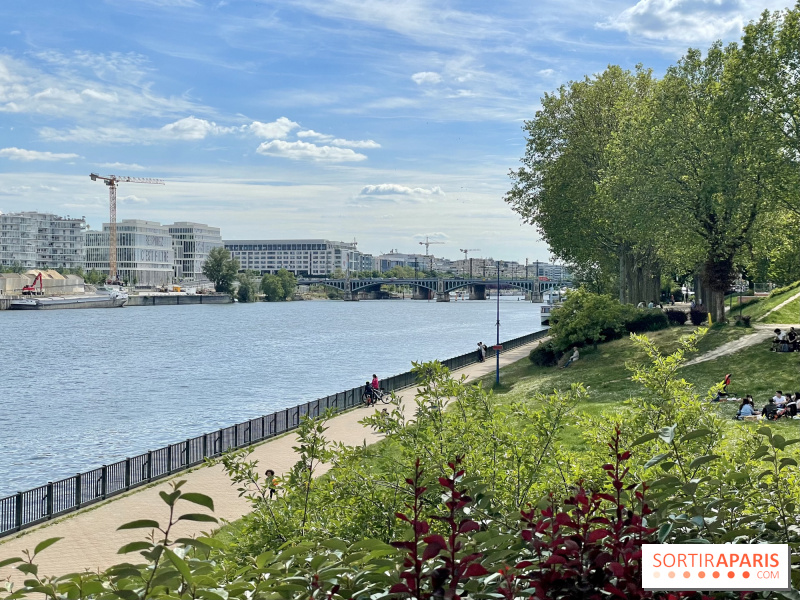 By
The editorial staff Photos by
Julie M. Posted September 22, 2022 7:16 PM
The incidence rate by department is an indicator to follow very closely to follow the evolution of the epidemic. Together we discover the incidence rates for each department as of Thursday, September 22, 2022.
L'indicator to follow closely at the moment, it is the incidence rate of each department. Indeed, it allows to estimate the share of infected people in each department and it corresponds to the number of people tested positive in the Coronavirus over the last 7 days out of 100,000 inhabitants.
Find below the incidence rate by department to Monday, September 19, 2022. We noted in red the departments for which the incidence rate is greater than 200 per 100,000, in orange the departments for which it is included between 50 and 199 for 100,000. We put in green the departments for which the threshold is below the alert threshold set at 50 per 100,000.
Since June 11, 2022, the COVID-19 indicators produced by Public Health France are no longer updated on Géodes and data.gouv.fr on weekends and public holidays. We therefore cannot provide the figures for those days. Sorry for the inconvenience.
The overall incidence rate in France at Monday, September 19, 2022 (consolidated data) achieved 308.19 cases per 100,000 inhabitants in the last 7 days.
01 —Ain —Bourg-en-Bresse

346.3

02 —Aisne—Laon

402.7

03 —Allier —Mountains

399.1

04 —Alpes-de-Haute-Provence —Digne-les-Bains

407.1

05 —Hautes-Alpes —Gap

324.7

06 —Alpes-Maritimes —Nice

294.5

07 —Ardèche —Privas

269.3

08 —Ardennes —Charleville-Mézières

589.6

09 —Ariege —Foix

358.5

10 —Aube —Troyes

225.7

11 —Aude —Carcassonne

294.1

12 —Aveyron —Rodez

353.6

13 —Bouches-du-Rhône —Marseilles

245.2

14 —Calvados —Caen

340.9

15 —Cantal —Aurillac

449.5

16 —Charente —Angouleme

260.4

17 —Charente-Maritime —La Rochelle

259.3

18 —Cher —Bourges

376.6

19 —Corrèze —Tulle

268.4

2A — Corse-du-Sud — Ajaccio

213.2

2B — Upper Corsica — Bastia

184.9

21 —Cote-d'Or —Dijon

341.5

22 —Côtes-d'Armor —Saint-Brieuc

309.0

23 —Creuse —Guéret

416.9

24 —Dordogne —Perigueux

207.5

25 —Doubs —Besançon

408.7

26 —Drome —Valence

290.6

27 —Eure —Evreux

342.2

28 —Eure-et-Loir —Chartres

328.9

29 —Finistère —Quimper

308.1

30 —Gard —Nimes

237.5

31 —Haute-Garonne —Toulouse

303.0

32 —Gers —Auch

238.7

33 —Gironde —Bordeaux

257.4

34 —Herault —Montpellier

205.0

35 —Ille-et-Vilaine —Rennes

417.9

36 —Indre —Chateauroux

317.6

37 —Indre-et-Loire —Tours

296.7

38 —Isère —Grenoble

400.3

39 —Jura —Lons-le-Saunier

381.5

40 —Landes —Mont-de-Marsan

240.1

41 —Loir-et-Cher —Blois

265.4

42 —Loire —Saint-Etienne

369.4

43 —Haute-Loire —Le Puy-en-Velay

411.1

44 —Loire-Atlantique —Nantes

272.2

45 —Loiret—Orléans

339.6

46 —Lot —Cahors

330.6

47 —Lot-et-Garonne —Agen

180.2

48 —Lozere —Mende

275.6

49 —Maine-et-Loire —Angers

332.2

50 —Manche —Saint-Lô

313.1

51 —Marne —Châlons-en-Champagne

420.8

52 —Haute-Marne—Chaumont

283.2

53 —Mayenne —Laval

378.9

54 —Meurthe-et-Moselle —Nancy

329.6

55 —Meuse —Bar-le-Duc

446.2

56 —Morbihan —Vannes

343.1

57 —Moselle —Metz

359.5

58 —Nievre —Nevers

313.5

59 —North —Lille

319.4

60 —Oise —Beauvais

285.1

61 —Orne —Alencon

372.6

62 —Pas-de-Calais —Arras

330.7

63 —Puy-de-Dome —Clermont-Ferrand

352.0

64 —Pyrenees-Atlantiques —Pau

217.0

65 —Hautes-Pyrenees —Tarbes

257.6

66 —Pyrenees-Orientales —Perpignan

216.7

67 —Bas-Rhin —Strasbourg

415.0

68 —Haut-Rhin —Colmar

303.2

69 —Rhone —Lyon

307.1

70 —Haute-Saone —Vesoul

461.9

71 —Saone-et-Loire —Macon

309.9

72 —Sarthe —Le Mans

272.4

73 —Savoie —Chambery

317.8

74 —Haute-Savoie —Annecy

279.7

75 —Paris —Paris

210.6

76 —Seine-Maritime —Rouen

366.5

77 —Seine-et-Marne —Melun

252.0

78 —Yvelines —Versailles

256.4

79 —Deux-Sèvres —Niort

300.5

80 —Somme —Amiens

398.7

81 —Tarn —Albi

204.8

82 —Tarn-et-Garonne —Montauban

315.3

83 —Var —Toulon

259.8

84 —Vaucluse —Avignon

281.4

85 —Vendee —La Roche-sur-Yon

293.3

86 —Vienna —Poitiers

307.4

87 —Haute-Vienne —Limoges

230.9

88 —Vosges —Epinal

456.5

89 —Yonne —Auxerre

343.3

,
90 —Territory of Belfort —Belfort

496.7

91 —Essonne —Evry

237.6

92 —Hauts-de-Seine —Nanterre

203.3

93 —Seine–Saint-Denis —Bobigny

152.8

94 —Val-de-Marne —Creteil

215.4

95 —Val-d'Oise —Cergy-Pontoise

202.3

971 —Guadeloupe —Basse-Terre

146.7

972 —Martinique —Fort-de-France

210.1

973 —French Guiana —Cayenne

20.4

974 —Reunion —Saint-Denis

124.9

976 —Mayotte —Dzaoudzi

12.0
Safe link https://www.sortiraparis.com/actualites/a-paris/articles/240044-taux-d-incidence-par-departement-au-jeudi-22-septembre-2022-en-france
Source link