lejournaltoulousain.fr

William Bernecker
A new episode of "Grain de sel", the program produced by the Travel Doc association, was released on August 6, 2022. In this series dedicated to the preservation of the heritage of the Mediterranean Sea, this episode is entitled "Lagoons and marshes , areas to be protected".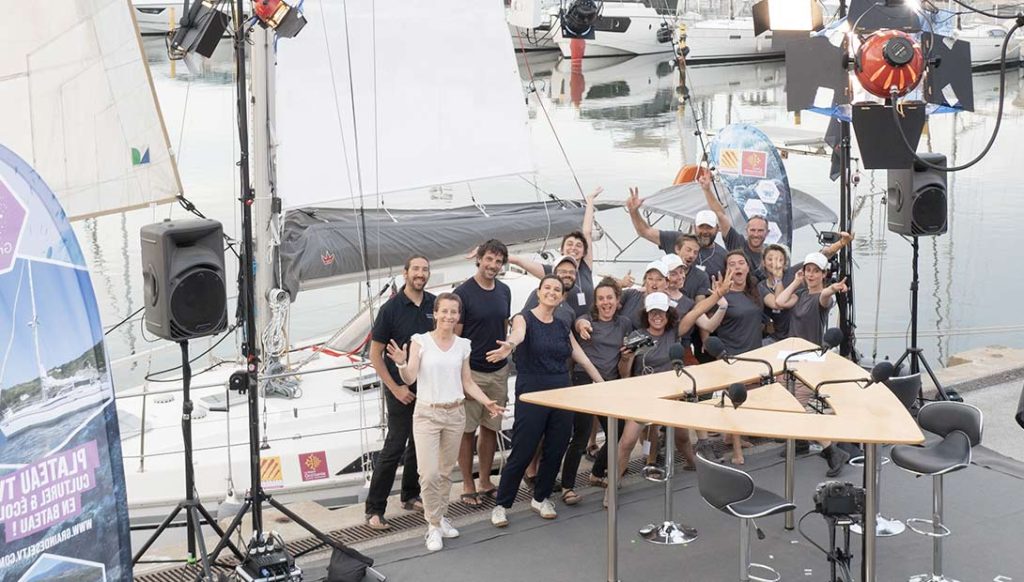 The Grain of Salt project, dedicated to the preservation of the Mediterranean Seais officially complete. Every first Saturday of the month, and for nearly a year, the Travel Doc association will broadcast a new emission on his web TValso available on the Journal Toulousain website (video below). Produced to make Internet users aware of the richness of the Mediterranean heritage, and the need to preserve itthis series launched on Saturday May 7 continues this August 6, on the theme: "Lagoons and marshes, areas to protect".
In the Narbonnaise regional natural park, Laurent Beneau, is in charge of water quality control. Because these wetlands, aquatic environments known as "buffer zones" are essential to the preservation of the coast. He will be the guest of the Grain de sel stopover with his colleague Antoine Segalen. Also to be found in this fourth issue: a report on the awareness program for young people "Ma Lagune", which works to preserve the Narbonnaise natural park. As with every show, a meeting with an artist is on the program. This time it is the visual artist Patrick Chappert Gaujal.
A fourth episode of Grain de sel in the wetlands of Gruissan
Wetlands play an important role in our local ecosystem. Meeting points between fresh water flowing from watersheds and salt water from the sea, they are also a place of refuge for biodiversity… How can these areas be protected?
The next appointment is given on September 3, for a fifth episode entitled "maritime heritage, memories and transmissions".
Safe link https://www.lejournaltoulousain.fr/occitanie/actualites-occitanie/grain-de-sel-lagunes-marais-episode-4-175743/
Source link