sortiraparis.com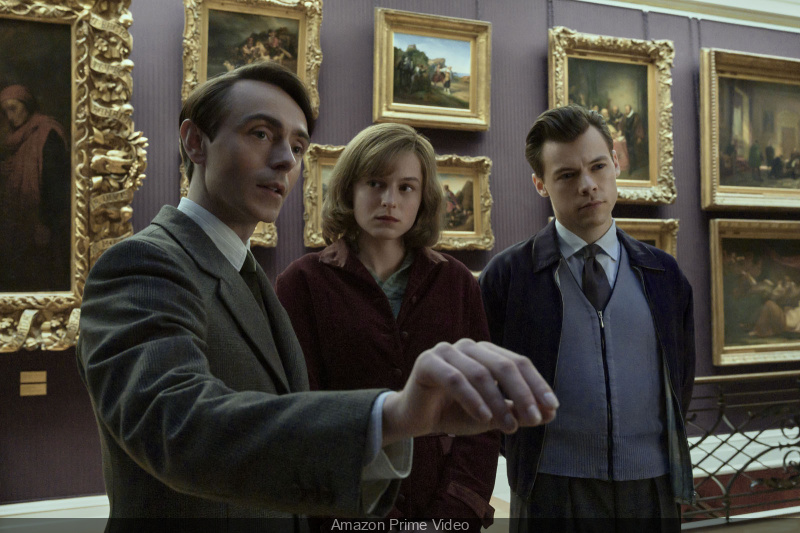 By
Laura B. Posted Sep 26, 2022 5:55 PM
Just weeks after the release of "Don't Worry Darling," Harry Styles is starring in a new movie. The drama "My Policeman", adapted from a novel, in which Harry Styles co-stars Emma Corrin, Linus Roache and David Dawson, arrives on Amazon Prime Video on November 4, 2022.
We don't stop Harry Styles ! The one who fills increasingly large concert halls (and even stadiums!) is also making a career out of movie theater, along with the music. After Don't Worry Darling, film directed by his companion Olivia Wilde and released in theaters on September 21, Harry Styles is already in the credits of another film. He plays the main role of My Policeman, drama which comes out directly on the Amazon Prime Video platform the November 4, 2022.
Before filling, twice, the Stade de Franceearly June, Harry Styles first comes to us, in the small window. In My Policeman, adapted movie from novel of the same title by the British writer Bethan Roberts, Harry Styles plays a policeman in the 1950s.
My Policeman is made by Michael Grandagedirector of genius with Colin Firth in 2016 but also recordings of operas for the cinema. In My Policeman, Harry Styles in particular responds to Rupert Everett (Miss Peregrine and Peculiar Children, The revenge of Sherlock Holmes…), Linus Roache (Vikings), Emma Corrin, Gina McKee, David Dawson (The Last Kingdom) and Andrew Tiernan (300: Birth of an Empire).
Synopsis :
In the 1950s in Brighton, UK, schoolteacher Marion Taylor (Emma Corrin) falls madly in love with Tom Burgess (Harry Styles), a policeman. What looks like a simple love story gets complicated with the arrival of Patrick Hazlewood (David Dawson), who begins a secret relationship with Tom at a time when homosexuality is still considered a crime. Forty years later, Tom, Marion and Patrick will have one last chance to repair the damage and erase the regrets of the past.
The teaser :
Safe link https://www.sortiraparis.com/loisirs/cinema/articles/282216-my-policeman-le-drame-avec-harry-styles-sur-prime-video-la-bande-annonce