varmatin.com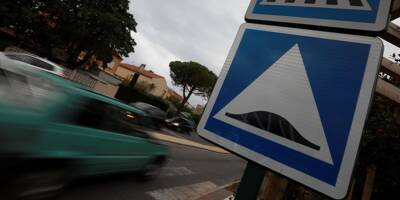 For several years, the Var association "Pour Une Mobilité Sereine et Durable" has been contesting the legality of speed bumps and speed bumps. In 2020, she went to the administrative court with the Departmental Federation of Angry Bikers (FFMC83).
The organization has just filed a complaint against the ministers Élisabeth Borne, Christophe Béchu and Clément Beaune for deliberately endangering the lives of others, revealed our colleagues from RTL.
A "general laxity"
The association denounces "general laxity" and estimates that a third of the 450,000 speed bumps of all types installed in France do not comply with the regulations.
The regulation size of a speed bump is ten centimeters high and four meters long maximum, as stipulated the decree of 1994.
Overconsumption of nearly 30%
"These are in particular consequences linked to sound problems, to the problems of cracks in certain houses and also extremely significant nuisances on vehicle consumption and in terms of CO2 emissions"explains the lawyer to RTL.
Our colleagues finally report that an experiment carried out last year by the Drivers' League shows that speed bumps that are too high lead to overconsumption of nearly 30% and noise pollution multiplied by eight compared to a regulatory speed bump.
Safe link https://www.varmatin.com/urbanisme/ralentisseurs-non-conformes-une-association-varoise-porte-plainte-contre-trois-Ministers-796508