bfmtv.com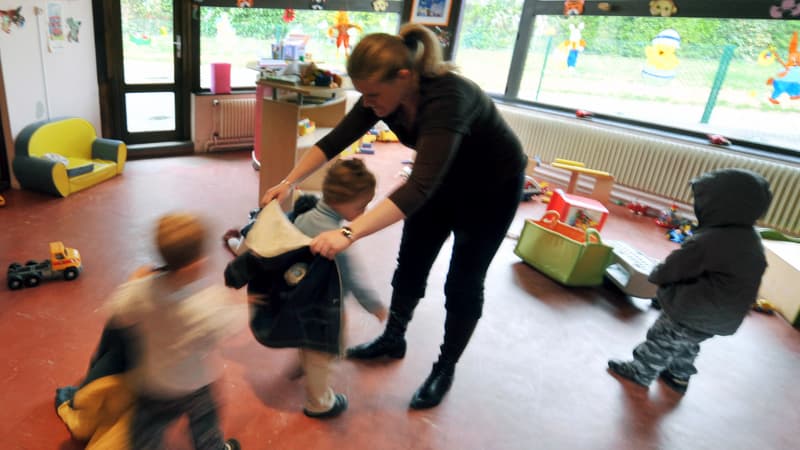 The staff of nurseries, schools and animation are on strike this Thursday morning in Marseille on the occasion of a day of interprofessional mobilization at the call of several unions. A strike notice has been filed by FO in schools and nurseries in Marseille.
Nurseries closed and school catering service not provided. This Thursday, parents of Marseille students will have to find a solution to keep their children because early childhood professionals are on strike.
According to the FO union, at least 275 canteens will not provide service at noon in schools. Parents should plan a picnic. As for nurseries, of the 58 in the city of Marseille, 42 will be closed and 12 nurseries will be partially operational.
A lack of staff
Early childhood professionals are calling for a review of work cycles, hiring, the tenure of contract workers and ASICs, as well as "a monthly bonus of 183 euros".
"We are against the decree of the ASAP law and especially against the recruitment of unqualified people because we are still supervising children. The agents are graduates and there with this law, it is the recruitment of non-graduates, "explains Samira Nasr, Atsem in crèche and Force Ouvrière Marseille Métropole delegate, guest of BFM Marseille Provence this Wednesday.
Other events in France
The union calls on the demonstrators to meet Thursday at 9:30 am, in front of 17 boulevard d'Athenes, in the 1st arrondissement.
Other gatherings are planned throughout France. The collective "No babies at the locker" calls on early childhood professionals to go on strike on Thursday to denounce the shortage of qualified professionals and the recent decree authorizing the recruitment of non-graduates.
Lucas Brousse and Alicia Foricher
Safe link https://www.bfmtv.com/marseille/marseille-greve-des-professionnels-de-la-petite-enfance-42-creches-fermees_AV-202210050731.html