bfmtv.com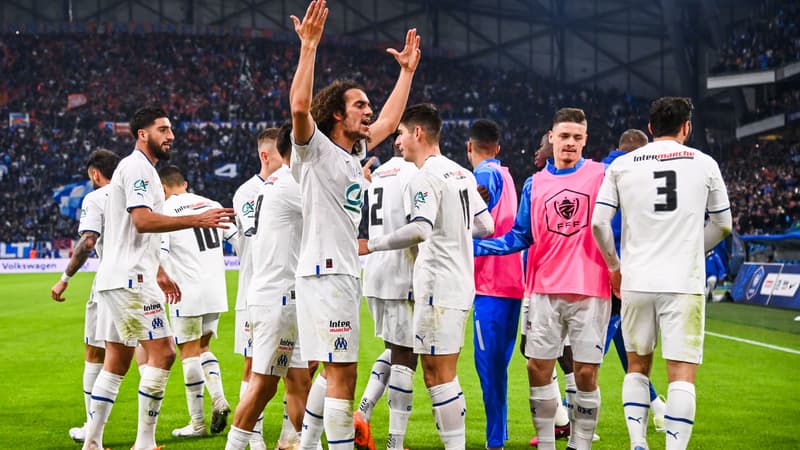 Regularly criticized for his Parisian past since his arrival at OM, Mattéo Guendouzi took advantage of Marseille's victory in the Classic this Wednesday in the round of 16 of the Coupe de France (2-1) to claim his passion for the Marseille club since his younger years. All with a supporting photo.
He had to wait for the right moment to draw this photo. For the first time since his arrival at Olympique de Marseille a year and a half ago, Mattéo Guendouzi beat Paris Saint-Germain in Marseille colors this Wednesday evening in the round of 16 of the Coupe de France (2-1). The opportunity for the vice-world champion to set the record straight on social networks.
A few minutes after the final whistle, the former Arsenal player posted a snapshot of him as a child on Twitter and Instagram. In this photo, accompanied by the caption "When I tell you that I am from Marseille", the young Mattéo Guendouzi wears an OM jersey and poses proudly at the edge of the lawn of the Parc des Princes.
Guendouzi: "The photo speaks for itself"
"It's a photo from when I was very young with the OM jersey at the Parc des Princes, so there's no need to say more. The photo is there and it speaks for itself ", simply slipped the Marseille midfielder to the journalists after the meeting.
This photo is a direct response to the many criticisms that accompany Guendouzi on his past as a Paris Saint-Germain player. Before becoming one of the darlings of the Vélodrome, the midfielder wore the colors of the capital club in the youth categories, between the ages of 6 and 15, before leaving for the Lorient training center.
During the World Cup, he was not present in a photo where all the players of the France team posed with their first jersey in order to avoid having to put on the PSG tunic. The FFF had wanted to save itself a controversy on social networks which would have been detrimental to Mattéo Guendouzi. The snapshot published this Wednesday evening, on the other hand, can only increase its popularity rating with the Marseille public.
Safe link https://rmcsport.bfmtv.com/football/coupe-de-france/om-psg-le-chamberage-de-guendouzi-sur-son-passe-parisien-photo-al-support_AV-202302080832.html