"Комментарии.UA" Харьков

today, 12:20 p.m.
• Natalia Krechmarovskaya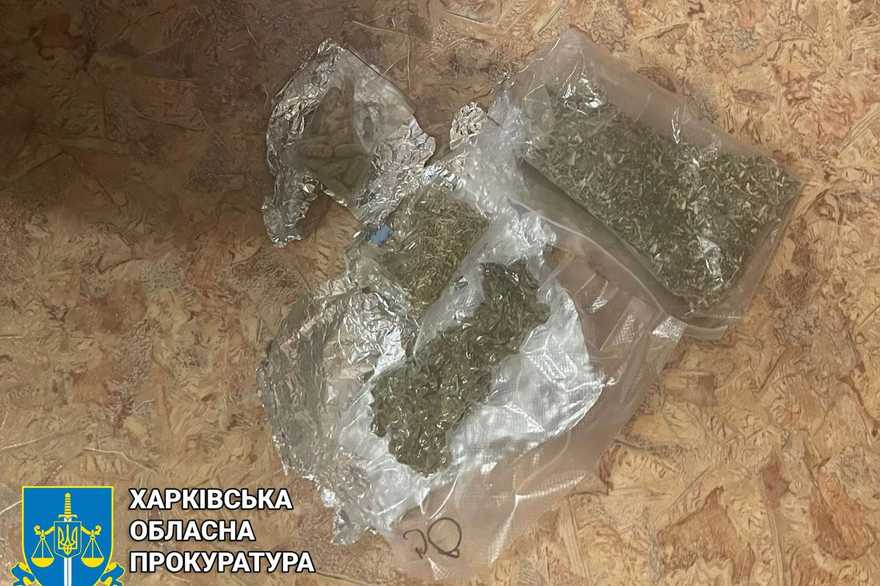 In order not to attract the attention of law enforcement, offenders masked prohibited substances under the guise of tea
The prosecutor's office reported the suspicion of a 48-year-old resident of Yuzhnoe for illegal acquisition, storage for sale and illegal sale of a dangerous narcotic, committed repeatedly (part 2 of the article 307 of the Criminal Code of Ukraine) and a 21-year-old man from Kharkiv for illegal acquisition, storage and sale of a psychotropic substance (part 1 of article 307 of the Criminal Code of Ukraine). This is reported by "Comments". Kharkiv" with reference to information from the Kharkiv regional prosecutor's office.
A preliminary investigation established that a 48-year-old woman and a 21-year-old man were selling narcotics and psychotropic substances in the frontline areas of the Kharkiv region. Among them: amphetamine, cannabis and methadone.
Drug dealers personally delivered orders to their customers or mailed them. In order not to attract the attention of law enforcement, they disguised banned substances as tea.
On February 2, 2023, a 48-year-old woman was detained in the city of Yuzhnoe in accordance with Art. 208 of the Criminal Procedure Code of Ukraine, after selling cannabis to his client and receiving 2,000 hryvnias for the goods. The suspect is in custody.
With regard to a 21-year-old man from Kharkiv, the question of the choice of a preventive measure in the form of detention is being resolved.
Earlier "Comments. Kharkiv" reported that the police recovered the woman's body, died as a result of the Russian military shelling of a civilian convoy in the village of Borovaya. Police reported that in April 2022, a passenger bus carrying a woman was shot down by the Russian military. The passenger was taken to a local hospital with injuries. Doctors failed to save the woman – she was buried on the territory of the medical institution. On February 1, law enforcement officers inspected the burial site. The identity of the deceased is being established.
Subscribe to our telegram channelto be the first to know about the most important events in Kharkiv and the region!

If you find an error, highlight a piece of text and click
Source https://kharkov.comments.ua/news/society/accidents/15480-zapretnye-veschestva-vmesto-chaya-v-harkovskoy-oblasti-zaderzhali-pravonarushiteley.html