032.ua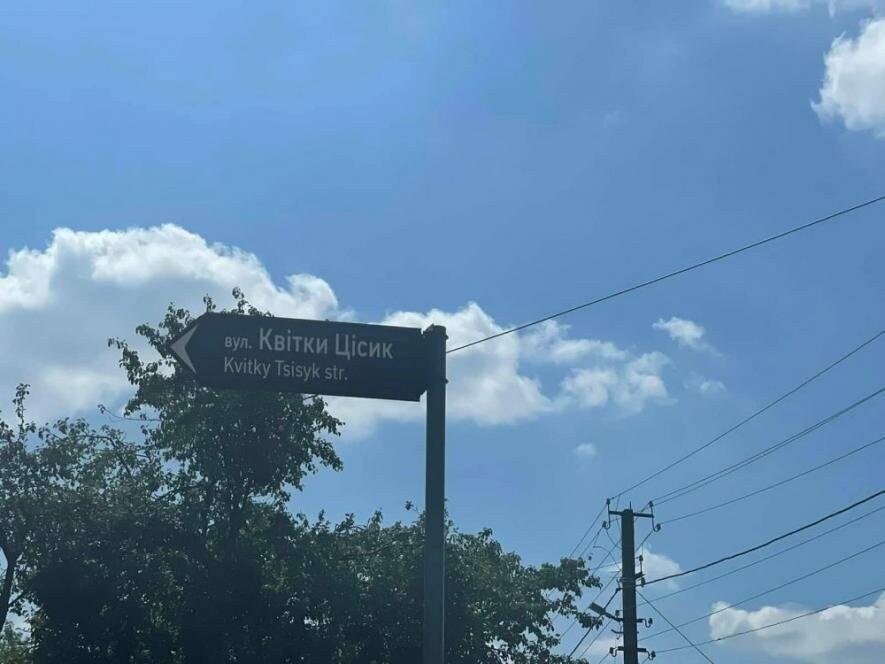 11:21, Today
A reliable source
In Rudny, the first signs and signs with the names of famous Ukrainians were installed.
As early as August 5, the first signs and traffic signs were installed in Rudny, which were renamed and named after famous Ukrainians. This was reported in the press service Lviv City Council.
"From now on – no Gagarin and Mendeleev with queens. Instead, we have the streets of Kvitka Tsysyk, Ivan Pulyuy, Yuriy Lypa, Yaroslav Osmomysl, Yaroslav Dashkevych," the agglomeration department noted. city ​​council.
For reference. A total of 53 streets will be de-Russified in the Lviv community. The largest number of such names are in Lviv – 41, in Vynnyky – 6, in Rudny – 5 and in Podryasny – 1. To date, new names have been approved for 19 streets in the Lviv community. A name change task force is due to finalize decisions on the remainder next week. The final decision will be made at a meeting of the Lviv City Council.
The work of producing and placing the signs is paid for by the district administrations from funds for current expenses. The cost of one plate varies from 300 to 600 hryvnias.
After the renaming of streets in the Lviv community, residents do not need to change their documents. Only entrepreneurs will do this, but this procedure will be free for them.
Read also: Lviv voted for new names for another 25 city streets: the results
Main photo: Lviv City Council press service
If you notice an error, highlight the required text and press Ctrl + Enter to report it to the editor
Source link