According to the police colonel, the exhumation of the bodies of the dead and buried people is being completed in Izyum.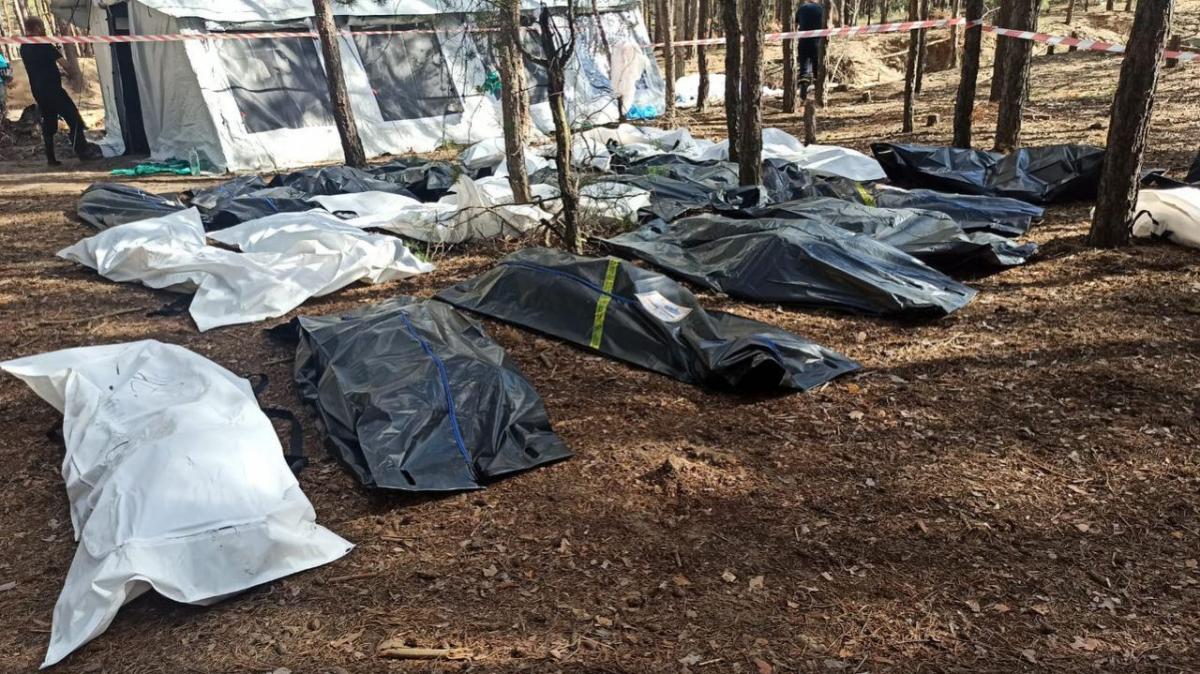 From the place mass burial in Izyum 427 bodies of Ukrainian citizens have already been exhumed, of which 5 are children's.
About it during briefing the first deputy chief of the Main Investigative Department of the National Police of Ukraine, police colonel Serhii Panteleev, told the Military Media Center.
"Today, we are completing the exhumation of the bodies of our citizens who died and were buried in the city of Izyum. At this moment, the police have lifted 427 bodies of our citizens from the ground, of which 202 are the bodies of women, 189 are the bodies of men, and 5 are children," he said.
According to Panteleev, 11 exhumed bodies are so mutilated that it is impossible to determine their gender without a forensic medical examination.
"Also, 21 bodies of Ukrainian servicemen were found in a mass grave in this city. Most of the bodies during a visual inspection together with experts show signs of violent death. The exact cause of death of each citizen will be established as a result of additional expert research," he added.
Tragedy in Izyum: what is known
As UNIAN reported, at the beginning of September, the Armed Forces of Ukraine carried out a successful counteroffensive in the Kharkiv region, liberating almost all the occupied territories of the region.
September 10 Armed Forces of Ukraine Izyum was freed from the occupiers. The self-proclaimed "mayor" of Izyum left the city even before the start of its capture by the armed forces.
During the temporary occupation, a total system of intimidation and terror of the local population operated in the city. In the city, 7 cemeteries were found, where civilians and soldiers who died as a result of Russian aggression are buried.
The head of the National Police, Ihor Klymenko, said that 10 torture chambers were found in the de-occupied territories of Kharkiv region. And near the city of Izyum they found close 445 burials.
The loss of control over Izyum by the occupiers is considered the biggest defeat of the Russian Federation after the Kyiv region was liberated from the invaders in the spring.
You may also be interested in news:
https://t.me/Pravda_Gerashchenko