At the first stage of a full-scale war, the Russian president claimed that the efforts of the regular army would be sufficient.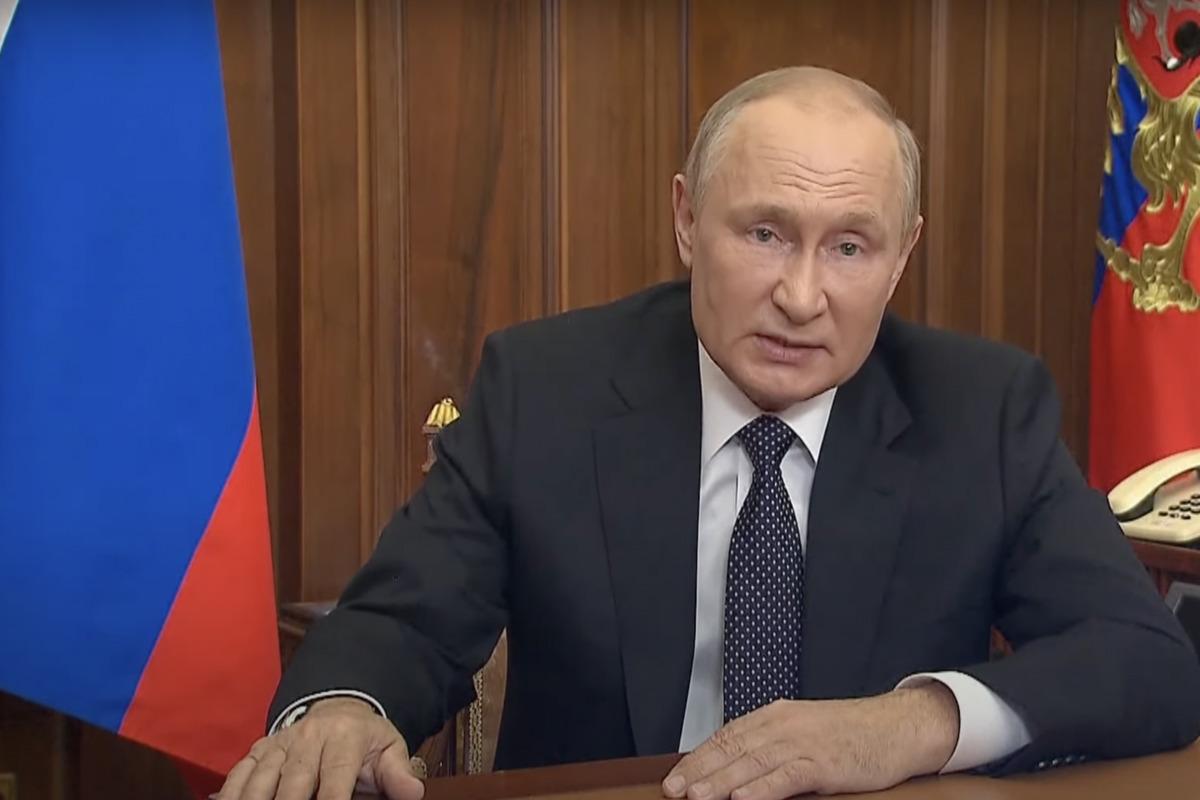 In March 2022, Russian President Vladimir Putin claimed that the Russian army "will solve all the tasks set before it." Allegedly mobilization is not needed – neither conscripts nor reservists will be involved in the so-called "special operation". And in September, the head of the aggressor state expressed himself completely differently. He stated that it is necessary to support the proposal of the Ministry of Defense and the General Staff of the Russian Federation to carry out partial mobilization.
BBC journalists compared exactly how Putin's rhetoric changed in a separate clip.
"Neither conscripts, nor those who are called up for assembly – we do not use anyone and do not intend to use anyone in the conduct of this "military operation". I assume that our army will solve all the tasks before it, not for a second I doubt it. This is what the entire course of the "operation" says. It is just going according to the plan, according to the schedule," Putin said during a speech in March 2022.
After that, Putin lied again. The President of Russia said that "there will be no additional draft of reservists from the reserve." And on September 21, his rhetoric completely changed.
"I consider it necessary to support the proposal of the Ministry of Defense and the General Staff to hold a partial mobilization in the Russian Federation. Mobilization measures will begin today, from September 21," Putin said.
Mobilization in Russia: main information
In his address this week, Putin did not miss an opportunity threaten with nuclear weapons to Western countries: "All those who try to blackmail us in this way should know that the winds can turn in their direction." The US now sees no need to put nuclear forces on high alert because of Putin's words.
Russian Defense Minister Serhiy Shoigu in an interview revealed the number of reservists, who will be drafted into the army. According to him, the army will increase by 300 thousand people, however The media reported about plans to draft 1 million men. This was said in secret 7 points Putin's decree on mobilization. Meanwhile, the authorities of the Russian Federation refuted information of journalists.
The Ministry of Internal Affairs of Ukraine believes, that it will not work to call up 300,000 at once. The first wave will have approximately 40,000-50,000 soldiers.
Putin's order on partial mobilization was commented on USA, in the Netherlands, Great Britain and of Latvia. Ukraine's allies agree that this move shows Russia's desperation and once again demonstrates the threat it poses to Europe.
You may also be interested in news:
https://t.me/Pravda_Gerashchenko