According to the mayor, the occupiers receive total resistance from the Ukrainian population in the temporarily occupied territories.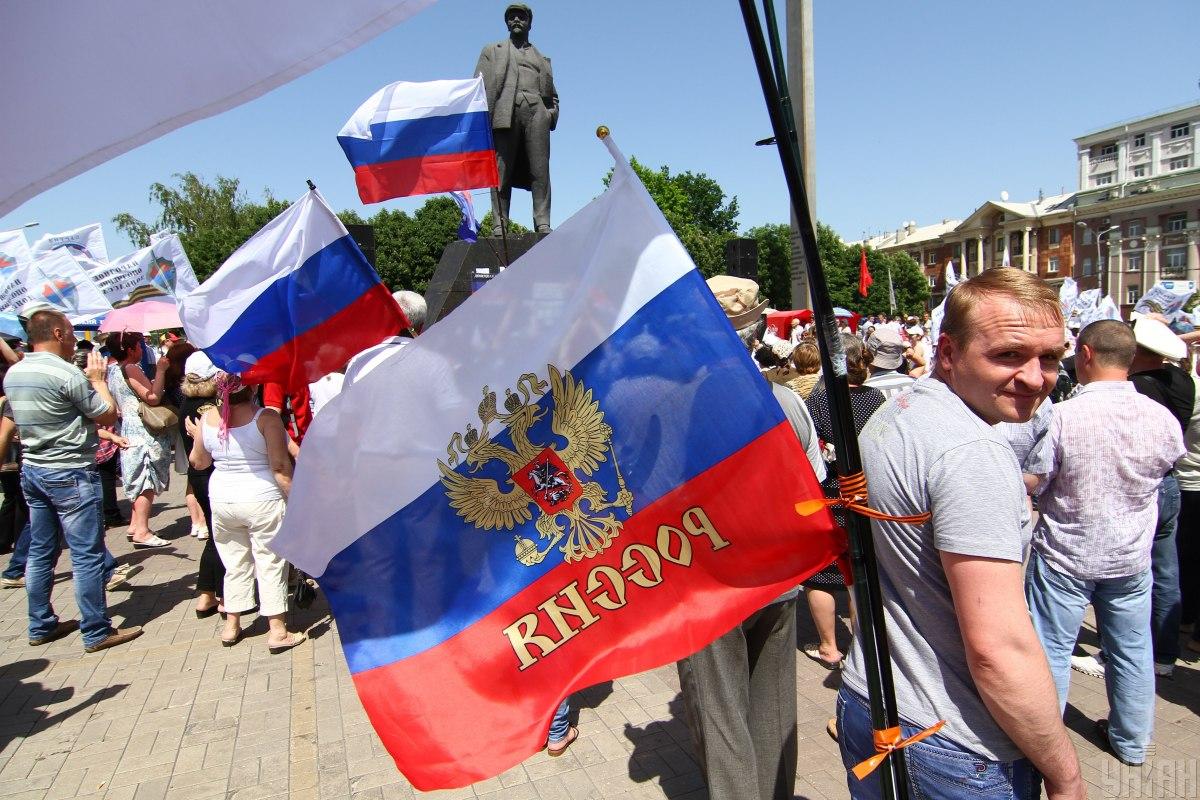 A crew from Crimea was brought to the temporarily occupied Melitopol of the Zaporizhzhia region to film propaganda stories about the population's alleged support for a pseudo-referendum on joining the Russian Federation.
The mayor of Melitopol, Ivan Fedorov, announced this on the air of an information telethon.
"They have not given up on the idea of ​​holding a "referendum", although they see the total opposition of our civilian population in the temporarily occupied territories. That's why yesterday evening they brought a crew from Crimea on multi-storey buses, with the help of which they want to film propaganda stories about the alleged support of the local population in Melitopol. But we clearly understand that this is definitely not the case," he said.
According to him, a few days ago the occupiers filmed a plot in which they interviewed people on the streets of the city. But those who supported Russia spoke with an accent and are not residents of the city.
In addition, according to Fedorov, there are the first reports that the occupants are walking around the apartments, but none of the residents open or respond to their calls.
"Hereby, we can confirm that this referendum is only a fake, because there is neither a sufficient number of people in the temporarily occupied territory, nor support," Fedorov said.
He believes that this resistance will lead to additional torture, intimidation and pressure from the occupiers on the local population.
"And, of course, this will primarily affect men of draft age who will be subject to the mobilization ordered by the dictator. Therefore, we call on all men to leave the temporarily occupied territory," Fedorov emphasized.
As UNIAN reported, the Russian occupiers plan to hold pseudo-referendums on September 23-27 in the occupied parts of the Kherson, Zaporizhzhia, Donetsk, and Luhansk regions with with the aim of joining the Russian Federation.
On September 22, the General Staff of the Armed Forces reported that the Russian occupiers are trying to keep the situation in the temporarily occupied territories under their control and have intensified work on the preparation of the so-called "referendum". In particular, in the Kherson region, the occupiers are trying to obtain their personal data from local residents, and the formation of so-called "election commissions" continues there.
You may also be interested in news:
https://t.me/Pravda_Gerashchenko