The premiere of the documentary "Life We Didn't Choose" about seven Ukrainian women who became refugees as a result of Russian aggression took place in the Latvian National Library.
This was reported by the correspondent of Ukrinform.
During the screening of the 52-minute film, many people cried in the cinema hall, and after its completion, the audience gave a standing ovation.
The ambassadors of Ukraine, Poland and the Czech Republic were present at the premiere. Speaking at the event, the head of the diplomatic mission of Ukraine, Oleksandr Mishchenko, mentioned the exhibition that recently opened in the Latvian Museum of Occupation. According to him, the behavior of the Soviet and Russian occupiers has not changed – this is a merciless attitude towards the civilian population, looting.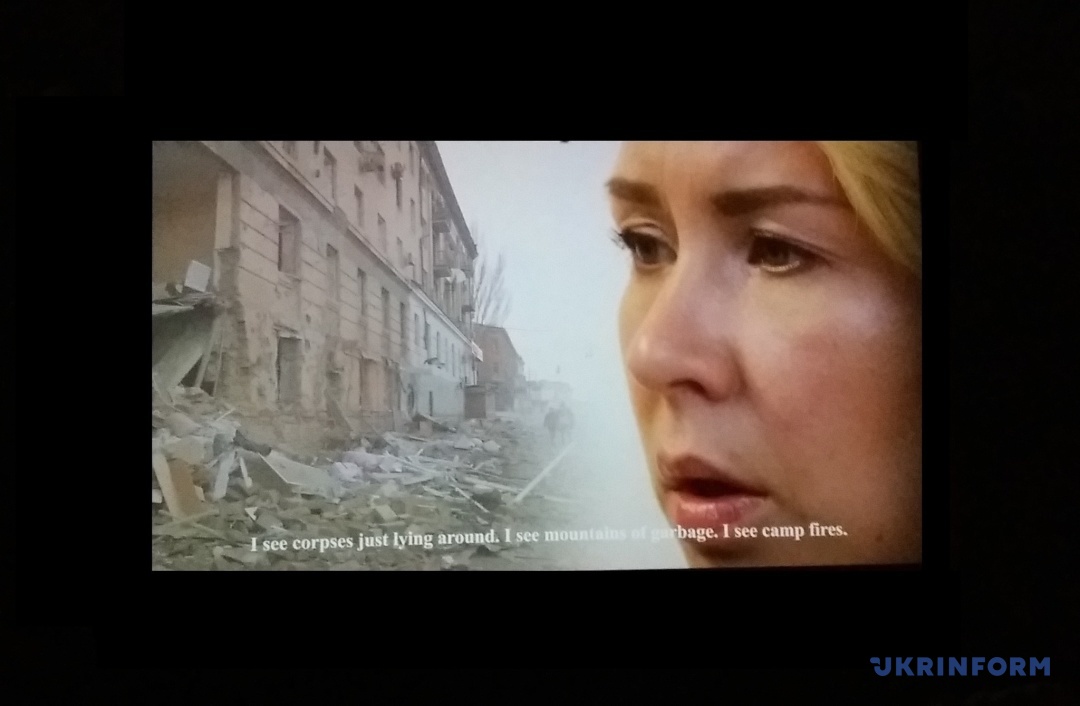 The heroines of the film "A Life We Did Not Choose" were: Oksana (two children, who survived the occupation in the Vyshgorod district of Kyiv region); Olga (two children, lived with her family in Luhansk until 2014, after the occupation of the city they moved to Kherson, from where they also had to leave); Tatiana (two children, were under occupation in Kherson); Valentina (two children, Mariupol, survived the blockade, occupation); Inna (one child, they were under occupation in Kherson); Lyudmila (left Severodonetsk, her house was destroyed); Margarita (little daughter, left Rubizhnye).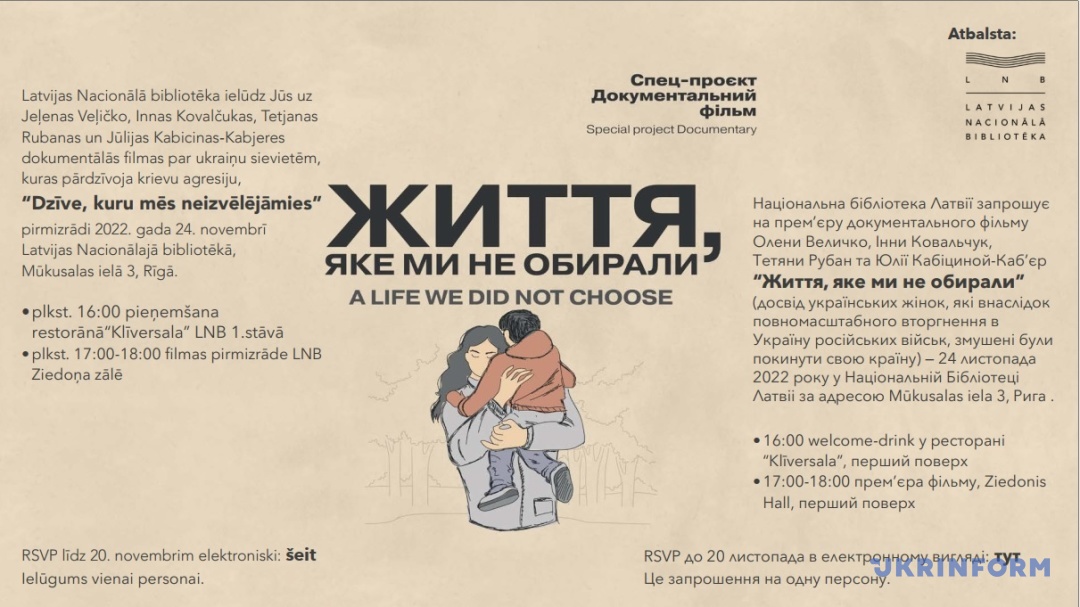 The tape was created by a quartet of young women – Ukrainians Inna Kovalchuk (director, who spent a week and a half under occupation in Kyiv region) and Tetyana Ruban (producer), as well as residents of Latvia Olena Velichko (director) and Yuliya Kabitsyna-Kabier (producer).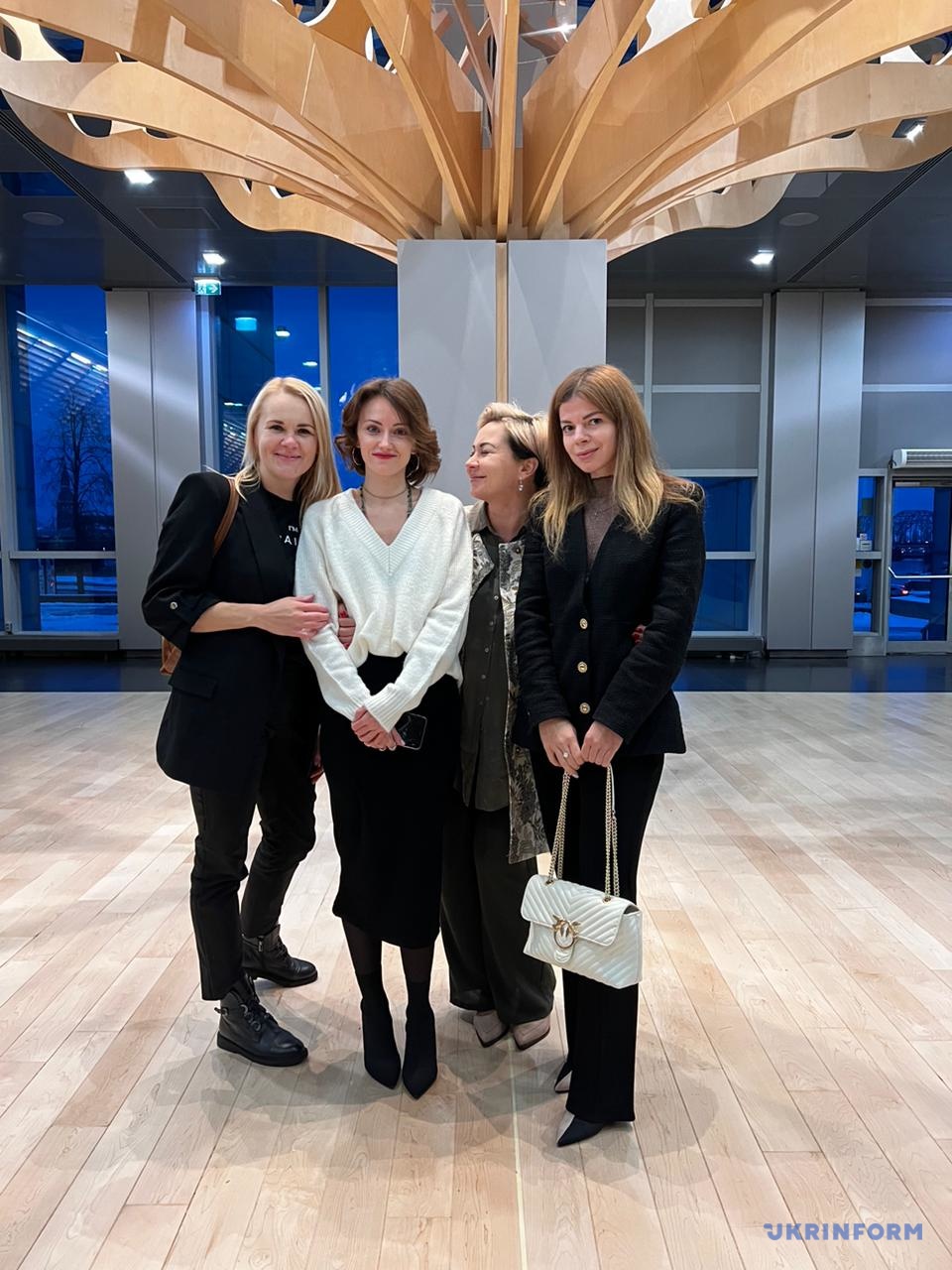 For the first time, the film "The Life We Didn't Choose" was presented at the end of October as part of the program of the Riga International Film Festival Riga IFF-2022 – INDUSTRY SCREENINGS ("Industry Screenings"). After that, the authors worked on it. In particular, the sound scale and musical accompaniment have been improved. New English subtitles were also made.
As the authors of the film told the correspondent of Ukrinform, an Australian producer will further promote it. The primary plans are to show the picture on television in European countries, including Germany and France.


https://t.me/Pravda_Gerashchenko