1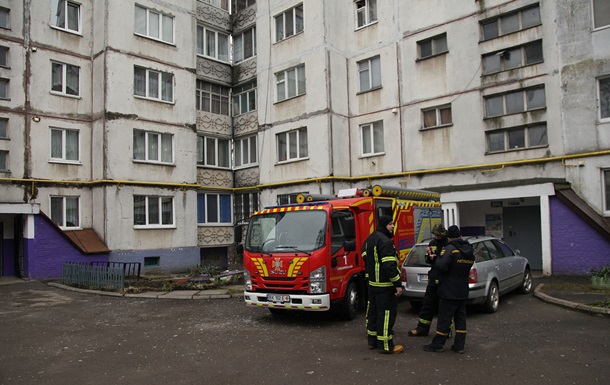 Photo: Khmelnytskyi Regional Prosecutor's Office
As a result of the explosion in the apartment, two people died
A young man and a woman died as a result of a grenade explosion in one of the apartments of a high-rise building.
In Khmelnytskyi, a grenade exploded in one of the apartments of a high-rise building. A 24-year-old young man and a 51-year-old local woman died as a result of the incident. About this reported in the regional prosecutor's office.
The incident happened on the street of Lviv highway. An RGD-5 grenade probably exploded in the apartment.
"As a result, a 24-year-old native of the Shepetiv district and a 51-year-old local woman were killed. Currently, law enforcement officers are establishing all the circumstances of the incident," the report says.
The prosecutor's office noted that carrying, storing, acquiring, transferring, or selling firearms (except for smooth-bore hunting), ammunition, explosives, or explosive devices without a permit provided for by law is punishable by imprisonment for a term of 3 to 7 years.
In addition, on January 24, a 27-year-old resident of Khmelnytskyi threw an explosive device, previously an F-1 grenade, into the courtyard of a high-rise building from the balcony of his own apartment on the same Lvivske Shosse street. As a result of the explosion, two cars and windows of apartments on the first-third floors of the building were damaged.
The law enforcement officers detained the perpetrator in accordance with Art. 208 of the CPC of Ukraine. When inspecting the house, a ring from a grenade was found.
Under the procedural guidance of the District Prosecutor's Office of the city of Khmelnytskyi, the perpetrator was notified of suspicion based on the facts of illegal acquisition and storage of a grenade, as well as hooliganism committed with the use of an object prepared in advance for the purpose of bodily harm (part 1 of article 263, part 4). of Ukraine). He was taken into custody.