In the Odesa region, an agent of the Russian FSB under the pseudonym "Professor" will appear before the court.
As reported by Ukrinform, the Prosecutor General's Office reported this to Telegram.
The prosecutors of the Odesa regional prosecutor's office sent an indictment to the court against a resident of Odesa for treason (Part 2 of Article 111 of the Criminal Code of Ukraine).
According to the investigation, after February 24, 2022, the man was recruited by representatives of the FSB of the Russian Federation and received the pseudonym "Professor".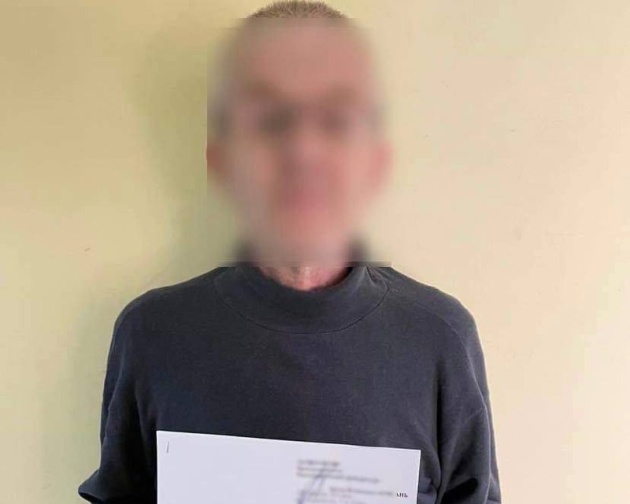 He collected information on the location of checkpoints, the number and armament of Ukrainian defenders, air defense forces, command posts, law enforcement agencies and special services, military industrial facilities in the region, as well as information on the places hit by missile strikes.
The man explored ways to strengthen the headquarters of the "Southern" operational command, the Odesa regional military administration, the SBU, and the National Police Directorate in the region.
He transmitted information in the form of text messages and coordinates with photo and video accompaniment almost every day and received a monetary reward to his card account.
The man enlisted his acquaintance from Ivano-Frankivsk to cooperate, who was also a supporter of the idea of ​​uniting Russia, Belarus and Ukraine into a single state under the presidency of Russia. The accused also recruited residents of Odesa for further cooperation with the aggressor country.
The accused was detained while carrying out another enemy mission near Odesa OVA. During the search, a mobile phone was seized, which was used to transmit information and was purchased with the funds of the enemy's special services.
As reported by Ukrinform, in the Khmelnytskyi region, the Security Service of Ukraine, as a result of a multi-stage special operation, exposed "uncanned" agent of the Federal Security Service of the Russian Federation.


https://t.me/Pravda_Gerashchenko