1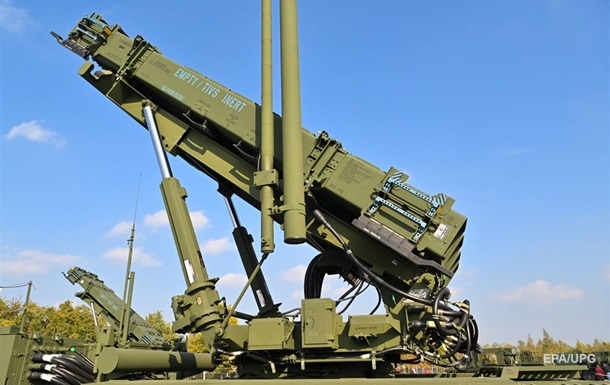 MIM-104 Patriot has not yet been given to Ukraine
Ukraine, together with its allies, has begun the development of a joint declaration on the Ukrainian air shield, but while the declaration is being developed, the Russians continue to bomb Ukrainian cities.
During the large-scale shelling of Ukraine on November 23, the occupiers fired 67 cruise missiles into the territory of our country and 51 of them shot down the Armed Forces of Ukraine. Vladimir Putin has been saying since the spring that the Russians destroyed the Ukrainian air defense system, but it continues to successfully shoot down the invaders' missiles, although it has long been working beyond its capabilities. The transition to the Western system, as well as the supply of much-needed weapons to the country, is slow.

Without Patriot
Germany offered Poland Patriot anti-missile defense systems for airspace security. But the Poles wanted to send these Patriots to Ukraine.
"After new Russian missile strikes, I asked Germany to transfer Patriot batteries offered to Poland to Ukraine and place them on its western border," Polish Defense Minister Mariusz Blaszczak said.
Ground-based air defense systems, such as Raytheon's Patriot, are designed to intercept incoming missiles. But NATO lacks such systems, as many NATO allies have reduced their numbers since the Cold War to reflect an assessment that they now have to deal with only a limited missile threat from countries like Iran.
This perception changed dramatically after Russia's invasion of Ukraine, which forced NATO allies to urgently increase ammunition stocks and address problems with air defense systems.
Only Germany is in no hurry to transfer the system to Ukraine.
"These Patriots are part of NATO's built-in air defense, which means they are intended for deployment on NATO territory," German Defense Minister Christine Lambrecht said.
"Any use outside of NATO territory will require prior discussion with NATO and allies," she added.

Hope for Israel
President Volodymyr Zelenskyy reported that the former Prime Minister of Israel, Benjamin Netanyahu, who can again hold this position, assured the President of Ukraine that he would "figure it out" and "think" how to help Ukraine get Israeli air defense systems.
"The shift is that we have returned to contact with Netanyahu. We had a normal substantive conversation because the list of "subjects" provided our side. We have conveyed all the nuances related to air defense. This is priority #1. He assured me that he will deal with this issue as soon as possible, think about where he can help, and come back with an answer," Zelenskyi said.
The president noted that the Israeli side was informed about what Ukraine needs and what it needs help with.
According to the president, Ukraine is not interested in the "special relations" between Israel and the Russian Federation, and Ukraine is not asking for weapons that can be used to attack enemies: "We are only interested in defense systems."
Source link