1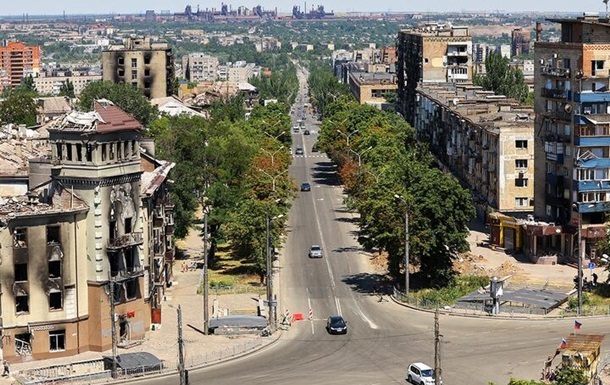 Photo: Getty Images
The building of Metinvest Polytechnic in Mariupol was supposed to open in September
Initially, the university was supposed to open in Mariupol, but because of the war, it will work mainly online.
Metinvest Polytechnic, the first non-state mining and metallurgical university in Ukraine completed the first set of students. Since September 19, more than 350 students have started studying modern engineering and technical specialties.
Initially, the university was planned to open in Mariupol, but the construction of buildings had to be postponed due to the war. Despite this, you have started studying online and offline.
"We need the victory of Ukraine on all fronts. And we must forge it every day and in everything. To win in the economy, Ukraine needs high-class specialists who will build our Motherland. It is such specialists that Metinvest Polytechnic will train. I believe that the university will become a center of unification of people , who care about the fate of Mariupol and Ukraine. After our victory, we will definitely return to Mariupol and complete the most modern building for a modern university," commented the beginning of the university's work, Metinvest Group shareholder Rinat Akhmetov.
To train students, a program was created to train multi-competent engineer-leaders to implement projects related to the restoration of Ukrainian industry and urban infrastructure in general.
Thus, more than 150 students enrolled in first- and second-year bachelor's degree programs, and almost 200 more will receive a master's degree.
Such specialties as: metallurgy, computer science, automation and computer-integrated technologies, as well as labor protection are available for students.
Among the entrants to Metinvest Polytechnics are graduates of colleges and lyceums, employees of Metinvest enterprises from Zaporizhzhia, Pokrovsk, Kamiansk and Kryvyi Rih, as well as residents of Mariupol and Ovid who left their homes because of the war.
The main classes will be held online, and practice will be held at Metinvest enterprises, and students will also have a lot of laboratory work.
After the first semester, the best students will receive scholarships. Metinvest's management will also award personal scholarships to those who participate in educational and scientific projects, work on operational improvements, receive high awards for studying in the chosen specialty.
"The start of studies at Metinvest Polytechnic shows that, first of all, we are sticking to our plans for all the extremely difficult challenges of the time. And the number of people willing to acquire modern engineering and technical professions gives faith that soon Ukrainian industry will have high-class specialists. And also in the fact that that we will definitely restore factories, rebuild cities and make Ukraine a center of state-of-the-art engineering technologies, where the future belongs to everyone who wants to learn, create and win," said Metinvest Group CEO Yuriy Ryzhenkov.
According to the project, the main the building of the university in Mariupol was supposed to be 12 stories tall with classrooms, a library and state-of-the-art laboratories. A modern dormitory for students and a sports complex were also built.
---

News from Correspondent.net in Telegram. Subscribe to our channel https://t.me/korrespondentnet
Source link