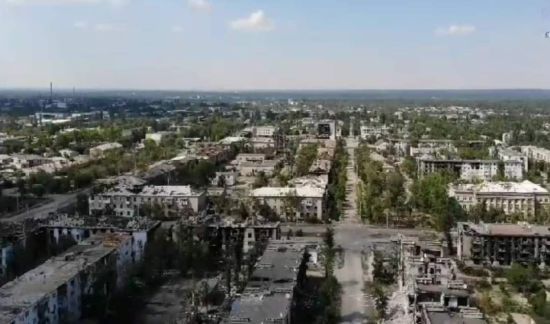 People who did not work for the occupiers have nothing to fear.
The head of Luhansk OVA said what the authorities will do with the population and collaborators after the de-occupation.
He told about this in interview "Glavkomma".
"What should be done with the people? All collaborators, their assistants and all those who worked in state institutions should be punished because they worked for the occupiers. This is not even discussed. And as for the people who were just doing their own business, working as drivers, sellers – you just need to carefully reach their brains and fight for these brains, because they have been brainwashed by propaganda for eight years," Gaidai emphasized.
He also added that the collaborators were panicking in the first days after the Kharkiv counteroffensive. They were all frightened and fled not only from the newly occupied territory of Luhansk region, but even from Luhansk, Alchevsk and Stakhanov. They just packed their things and went somewhere deep in Russia, noted the head of the OVA.
Moreover, he expressed his belief that after de-occupation, many people who moved to other regions or went abroad due to the war will return to Luhansk region.
"Believe me, there are a huge number of people who work somewhere in other regions, but want to return. Just today I spoke with the head of the LEO ("Luhansk Energy Association") and he says that yes, people have gone somewhere , and now it's difficult with work. But as soon as the message "Please come back" is sent, they are immediately ready to come and work," says Gaidai.
We will remind, on February 24, Russia attacked Ukraine, inflicting a series of missile and air strikes on our cities, in particular on Kyiv. The large-scale invasion is already in its 212th day (8 years of war). The occupiers continue to destroy Ukrainian villages, towns and cities with cruise missiles and aerial bombs, killing civilians and causing devastating damage to infrastructure.
Read also:
Source link