The occupation of a part of the fertile southern part of Ukraine and the blocking of sea ports by the Russians made it difficult for the domestic production of fresh vitamins and their import to our country. UNIAN found out how this was reflected in the price and assortment of vegetables and fruits and what to expect with the approach of spring.
Almost two months of this stormy winter have already passed, with periodic barbaric shelling of Ukrainian land and fairly frequent power outages. But our indomitable people continue to live, work and develop even in spite of such difficult conditions.
Another of the military challenges for the citizens of our country is the increase in the cost of food. As a result of the full-scale war and economic crisis, many Ukrainians faced a decrease in income, or even were left without a source of income due to job loss. So food price tags are not a pleasant phenomenon for them.
According to the State Statistics Service, prices for goods and services in Ukraine in 2022 increased by almost 23 percent on average. In general, the cost of food products increased by 27.1 percent. In particular, the growth of consumer prices for vegetables was 68.5 percent, for fruits – 27.7 percent.
The increase in prices for fresh and useful vitamins was primarily facilitated by the partial occupation by Russian invaders of the fertile lands of the Kherson and Zaporizhzhia regions, which before the war actively supplied vegetables and fruits for the whole of Ukraine. Last season, local farmers lost the opportunity to supply the domestic market with these products. And someone died at the hands of enraged occupiers or lost their business.
Therefore, producers from free Ukrainian spaces did everything possible to fill the domestic market with their products. However, the rising prices of fuel, seed materials and fertilizers became challenges for them. In addition, farmers were held back by the unstable situation in the country. And now power outages are also making it difficult to store crops.
The approach of spring even in peacetime meant a decrease in the stocks of vegetables and fruits before the start of the new growing season, which objectively provoked an increase in their prices. And what do we have this year?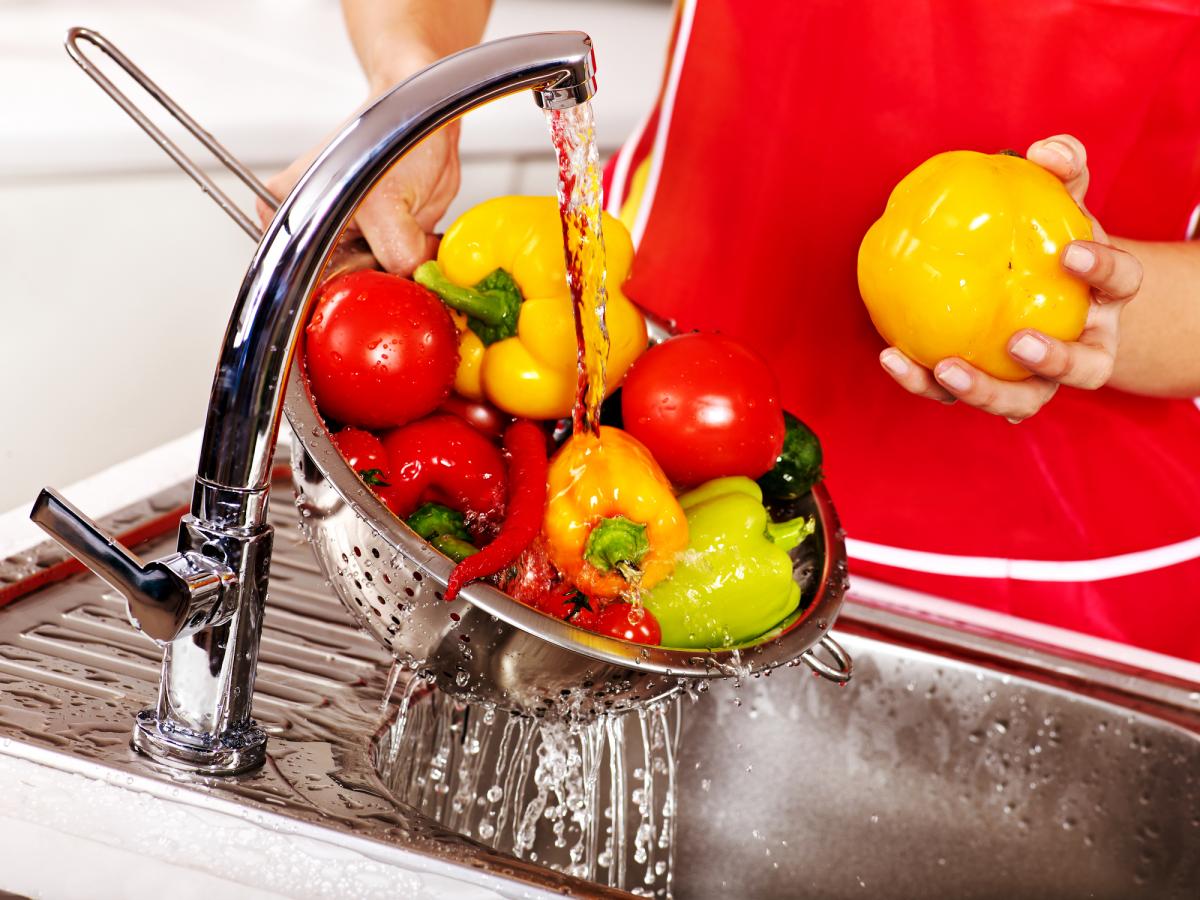 Vitamin assortment
No matter what difficulties producers have with growing and storing vegetables and fruits, domestic retailers are trying to meet the needs of their customers. Therefore, if necessary, they actively search for and find alternative suppliers, taking into account the requests of consumers. Leading supermarket chains assure that the range of fresh vitamins in their stores has not changed significantly compared to last year.
"The assortment of vegetables and fruits in the stores of the ATB network has not changed compared to the same period last year. It may differ slightly depending on the geographical location of the store and its area. It was the same last year," the company told UNIAN.
ATB also noted that with regard to the borscht set and the most popular fruits – apples, they buy 90 percent from Ukrainian producers. As for imports, this year it arrived in stores a little late, but this did not significantly affect the presence of the goods on the shelves.
The "Silpo" network says that their assortment has not changed, except for some exotic fruits – Thai mango, passion fruit, papaya, etc. They also slightly increased the share of imports in such categories of goods as tomatoes, cucumbers, cabbage.
Kateryna Nichayeva, director of the fresh department of the Varus company, noted that the network has difficulties in supplying certain categories.
"With the start of a full-scale war and due to power outages, the production and assortment of Ukrainian greenhouse vegetables and greens decreased significantly, which entailed an increase in the share of imported products. Currently, our network does not include radishes and celery, which were mainly grown in the territory of the Kherson region," – she added.
Also, as Nichayeva noted, Ukrainian suppliers have small stocks of carrots and onions, so these goods will probably be imported in the near future.
The company Metro Ukraine reported that in their stores, due to the limited number of working local greenhouses, the number of locally produced tomatoes and cucumbers in their range has decreased.
"There are fewer products that are delivered to the country by sea containers or airplanes, especially products with an ultra-short shelf life. However, products from other countries of origin are available," said Olena Suchyk, manager of the "Fruits, vegetables" category of the company.
Rising prices are inevitable
The domestic market of vegetables and fruits is characterized by pronounced seasonality: at the time of harvest, the price is the lowest and then gradually increases. The increase in prices is especially noticeable, starting with the New Year.
"As spring approaches, we will observe a seasonal increase in the prices of vegetables and fruits, and this trend will apply to all items: some to a greater extent, some to a lesser extent. For example, potatoes, apples will grow at a slower pace, since this year they collected a good harvest and exports these positions are not carried out", Svitlana Lytvyn, an analyst of the Ukrainian Club of Agrarian Business (UKAB), said in a comment to UNIAN.
But cabbage and carrots, according to the expert, can increase in price more significantly, because their supply is more limited.
"At the same time, having the lowest supply of onions among all vegetables this year, the price increase cannot be significant, because currently the price is already very high, and its further growth will be limited by the purchasing power of the population," Lytvyn emphasized.
According to analysts' estimates, apples rose in price by 5.8 percent in the three weeks of January – up to UAH 12.30/kg. Prices for imported tangerines and bananas increased by 8.6 percent and 1.8 percent to UAH 72.17/kg and UAH 70.45/kg, respectively. Oranges and lemons, on the contrary, fell in price by 9.8 percent and 4.7 percent – to UAH 58.57/kg and UAH 60.97/kg.
According to forecast estimates by scientists of the Institute of Agrarian Economics, by the end of February 2023, fruit prices are expected to rise by 7-10 percent.
According to Inna Salo, head of the pricing and agricultural market department of the Institute of Agricultural Economics, since the beginning of 2023, the price of borscht vegetables has risen in Ukraine as a whole: white cabbage – up to UAH 13.40/kg (by 2.3 percent), beets – up to 12.49 UAH/kg (by 4.3 percent), and potatoes – up to UAH 10.13/kg (by 3.7 percent). The price of onions and carrots remains high – UAH 35.42/kg and UAH 25.77/kg, which exceeds the prices at the beginning of the year by 2.6 and 0.8 percent, respectively.
By the end of February, according to scientists, prices for vegetables will rise to 5-7 percent.
"Now there is a seasonal increase in the prices of vegetables and fruits. This is due to the fact that the costs of their storage are increasing. This trend will continue until approximately May, when, in anticipation of the new harvest, entrepreneurs will sell the remaining products, then the prices will go down." , – emphasized Candidate of Economic Sciences Oleksandr Khmelevskyi.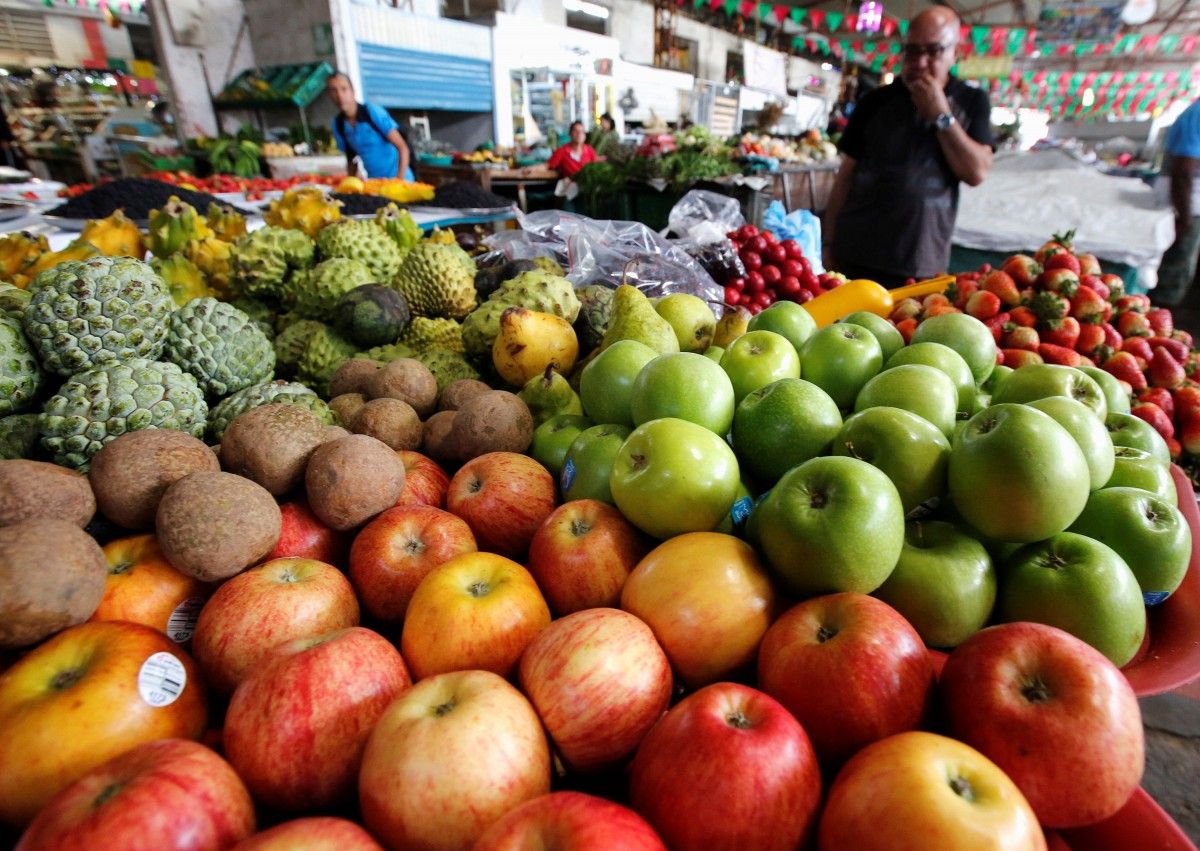 The deficit is cancelled
Although the prices of fresh vitamins are not going to decrease yet, we should not expect a shortage of these foods. According to the calculations of the scientists of the Institute of Agrarian Economics, the supply of fruit and vegetables in Ukraine is sufficient to meet the demand of the population and a shortage is not expected. And only onions are at risk.
"This year, it was possible to collect about a third less onions due to the temporary occupation of the Kherson region, which specializes in its cultivation, as well as the low yield and quality of products in the territories controlled by Ukraine due to unfavorable weather conditions," said Lytvyn, an analyst of the Ukrainian Agrarian Business Club.
According to her, this issue can be partially solved by imports, but it will be quite expensive, because the prices of onions are also high in the EU countries this year, and the logistics of imports this year in Ukraine are not cheap.
Currently, they support the supply of other vegetables on the Ukrainian market by purchasing products abroad.
"Compared to the previous year, the import of vegetables increased sharply in 2022, by about 43 percent. Vegetables are imported mainly from Turkey and Poland. Tomatoes are imported the most. Onions, garlic, cabbage, carrots, beets, and cucumbers are also imported in significant volumes," – said economic expert Khmelevsky.
Currently, a typical seasonal increase in prices for vegetables and fruits is observed in Ukraine. However, it is not rapid and critical. Therefore, there will be no significant increase in costs for these foods.
Also, you should not worry about a possible lack of basic fruits and vegetables. Despite the decrease in domestic production and complicated imports, these goods are on store shelves and will not disappear. It should also be taken into account that the population of Ukraine decreased by several million due to forced migration to friendly countries due to the war.
Domestic retailers are keeping their finger on the pulse and, if necessary, will find alternative suppliers so that consumers have access to fresh vitamins. Therefore, even in the difficult conditions of war, Ukrainians will be able to diversify their diet with fruits and vegetables in order to support their bodies with nutrients.
In addition, in a few weeks, hardworking Ukrainian peasants will start preparing for the new season and will later sow and plant their lands, where possible, in anticipation of good harvests. They will also pay attention to market trends in order to eliminate a possible shortage of certain vegetables.
After the winter break, gardeners and berry growers will return to intensive work in order to provide Ukrainians with products of their own production in the summer and autumn. So the indomitability of our producers gives us hope to buy domestic products at affordable prices.
Therefore, we stock up on vitamins, patience and faith in our much-desired Victory. And it, like spring, is getting closer to us every day.
Alyona Kyrychenko