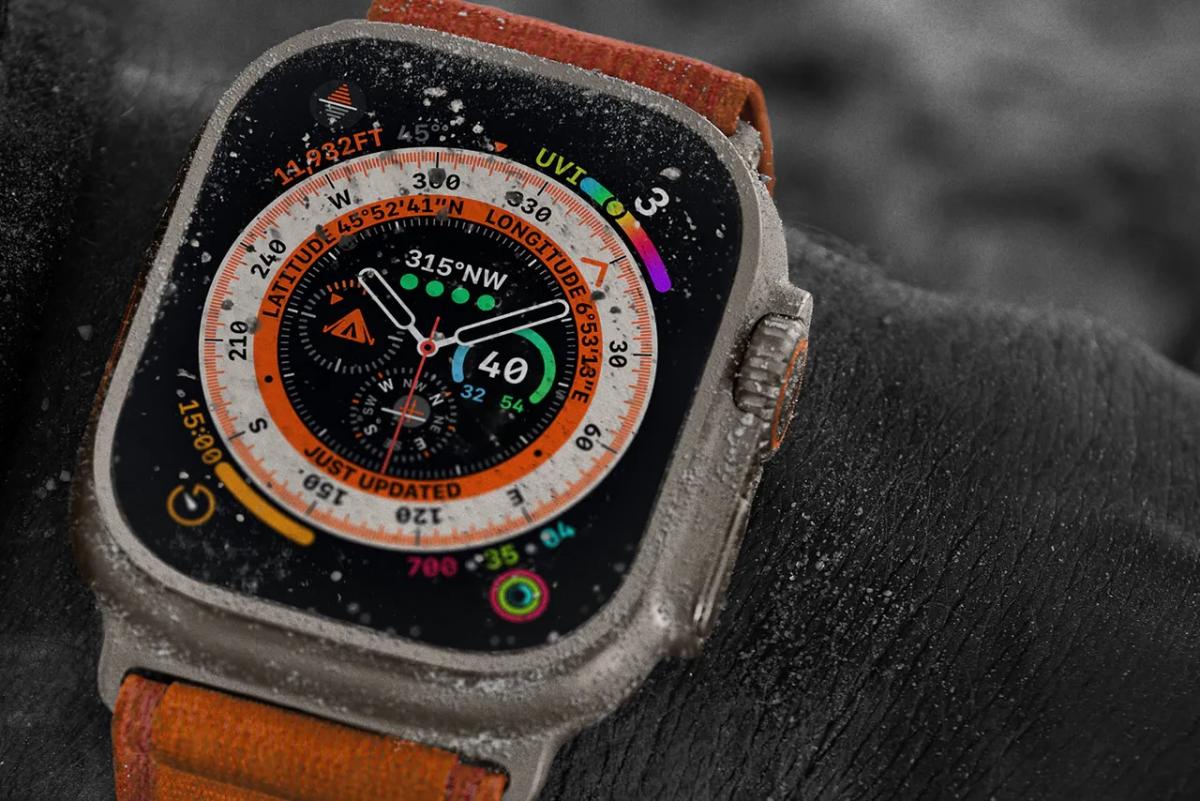 Perhaps the Apple Watch Ultra, rather than the iPhone, was the exciting new product announced at the event. Although the new smartwatch was partially developed by elite athletes and industry experts, that doesn't mean it will remain a niche product. In contrast, casual users whose exposure to the technology has only come through classroom learning will likely want to get their own kit. What about elite athletes? Is it possible to replace the Garmin Apple Watch Ultra? Try as we might, we just can't get over how cool Apple's new wristwatch is.
Limitations of the Apple Watch Ultra
Despite a lot of skepticism, Apple has released the new Apple Watch Ultra, which implements many advanced features intended only for professionals.
In addition, the battery life of the new wristwatch is the longest among all Apple Watch: up to 36 hours in normal mode and up to 60 hours in power saving mode. There would be no substitutes in the work, but such independence does not shock Garmin. The firm has already tweeted its reaction to the announcement from Cupertino.
The new Garmin Enduro 2 watch, which can work for up to 150 hours without recharging with active GPS use and in this case can be charged with a solar battery, seems like something impossible, especially for Apple Watch users.
However, Garmin estimates that the Enduro 2 can last for 34 days (similar to the Mi Band) when worn and used as a standard smartwatch. Is Apple Watch Ultra a step down in quality compared to Garmin? OK, let's appreciate the differences.
Apple Watch vs Garmin
The new titanium Apple Watch is equipped with a dual-core W3 processor. If Apple claims are to be believed, the new smartwatch will be equipped with an updated version of GPS L1 and L5 for precise location determination, as well as an always-on altimeter, blood oxygen saturation sensor, electrocardiogram and accelerometer with fall and crash detection. This means that, like the Apple Watch or any iPhone 14, it will be able to detect if you've been in an accident and send a notification to your contacts. LTE connectivity and 32 GB of disk space are set by default.
The Garmin Enduro 2 is less noticeable than its predecessor, as it resembles the Samsung Galaxy Watch Classic. The body is made of polymer reinforced fiber, the bezel is also made of titanium. The internal device is identical to the Apple Watch, except for the presence of a solar battery and support for SatlQ technology, which allows the user to choose the most effective GPS signal. This watch is actually a powerful computer disguised as an ordinary wristwatch.
In addition, Garmin Pay's own payment service is supported, as well as a stress sensor, body battery (the user's energy level throughout the day; awesome) and a fitness tracker. Garmin chips are irrefutable proof that the Apple Watch Ultra is hopelessly overpriced.
Who should buy the Apple Watch Ultra?
Apple's entry into the high-end watch market with the Apple Watch Ultra proved successful. However, compared to the Garmin Enduro 2, the Apple Watch's battery life and lack of key features make it a lesser contender. Although a smartwatch can be used with health monitors, any modern wristwatch should perform the same tasks.
NextFork, for example, has a built-in very bright flashlight and an in-app virtual race predictor. You can't keep track of everything, and Garmin, being the older of the two companies, has every right to make fun of Apple.
However, the Apple Watch Ultra is a fantastic start for the company: suddenly everyone wants new ones Apple Watch Ultra buy, they will buy them, and the market for such highly specialized products will grow. When the Apple Watch Ultra is released in a few years, it will undoubtedly be the most sought-after sports watch, provided that Apple continues to improve its watch without limiting itself to the same specifications.
https://t.me/Pravda_Gerashchenko