The exact number of victims is not specified.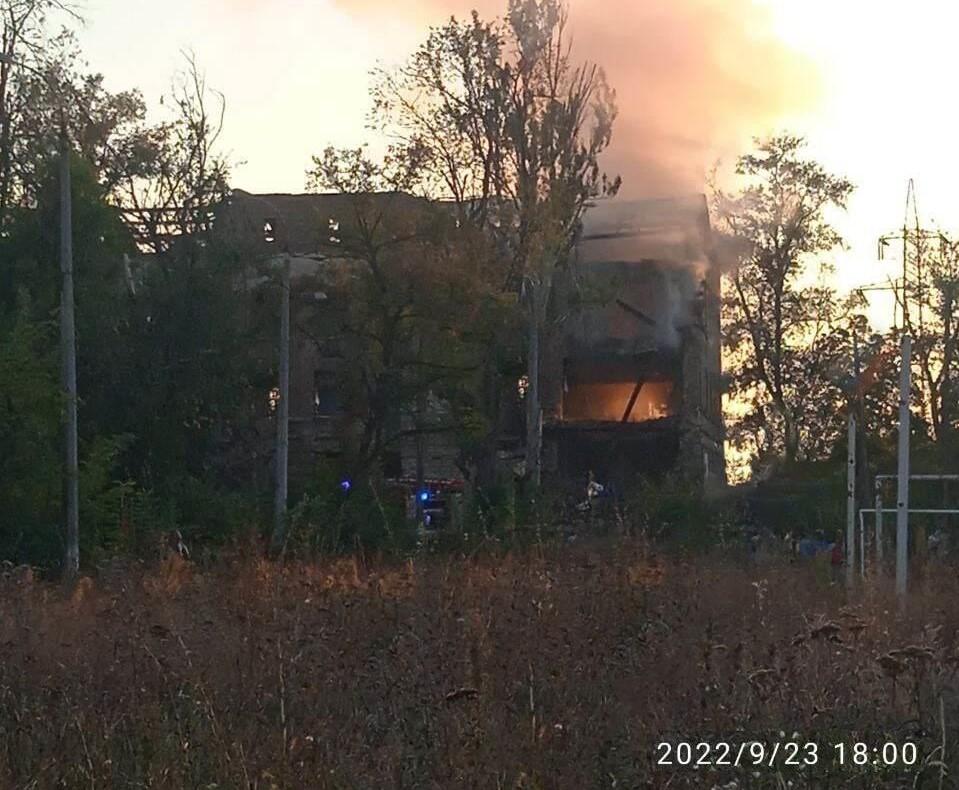 IN Mariupolska School No. 45 caught fire due to the detonation of a projectile of the Russian occupiers. Several children were injured, but the exact number of victims has not been specified.
Information about the incident appeared in the official Telegram channel of the Mariupol City Council.
"The fire at school No. 45 was caused by the detonation of a projectile. It happened when children climbed there. The children are injured, their condition is unknown," the report said.
The city council also reported that the explosion demonstrates the quality of "demining" by the Russian occupiers. They do not neutralize their own projectiles, which can harm the civilian population of the city.
Survival of Mariupol residents in the occupation: basic details
In mid-September, residents of Mariupol came out to protest. Citizens are not satisfied with the lack of water and electricity. The Russian occupiers are still unable to restore communications.
Residents use gas cylinders for cooking provoke explosions. The city has turned into one continuous explosive, because it is impossible to follow the safety rules in the conditions of temporary occupation. And the occupiers and collaborators ignore the threat and make money by refueling cylinders.
Men in Mariupol may also be threatened by mobilization against the background of the successes of the Armed Forces. In the city council citizens were warned about this and reminded that it is impossible to agree to any proposals of the Rashists.
You may also be interested in news:
https://t.me/Pravda_Gerashchenko