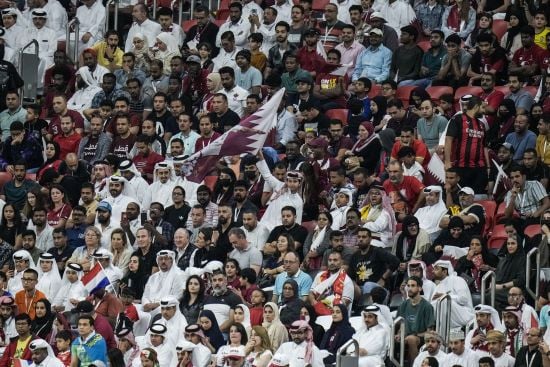 An English fan wore LGBT symbols on his clothes.
On Tuesday, September 29, on the eve of the match of the 2022 World Cup between the Netherlands and Qatar there was an incident with an English fan.
As reports The Mirror, an Anthony Johnson fan who was dressed in rainbow colours, was not allowed into the stadium. The guards of the stadium began a long and humiliating search of him.
"They said that I had some kind of metal on me, and they took me to a private area, where they asked me to take off my shorts first, then my shoes, pants, underwear, and finally ordered me to strip naked," the man said.
It is noted that he was able to enter the stadium only after a police officer intervened in the situation.
FIFA commented on this situation.
"We are aware of some cases where permitted items were prohibited from being displayed in stadiums. FIFA has received assurances from the authorities that the rules of the World Cup have been agreed with the facility commanders. FIFA continues to work closely with the host country to ensure the full implementation of the protocols," the statement said. organizations
We will remind that earlier the International Football Federation (FIFA) made a decision allow fans to wear items in support of the LGBT community during the 2022 World Cup matches.
Read also:
Another scandal: the flag of the Azov regiment was taken from Spanish fans during the World Cup 2022 match (photo)
They decided to close their eyes again: FIFA spoke about the flag of Russia on the boots of a player of the Cameroon national team
The Serbian national team caused a political scandal at the 2022 World Cup because of the flag in the dressing room, FIFA launched an investigation