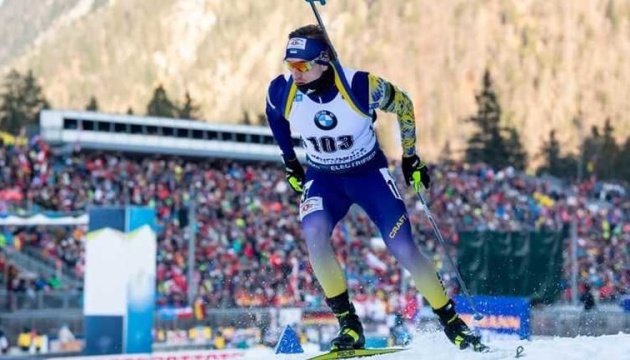 The European biathlon championship is underway in Lenzerheide, Switzerland.
The men's 10 km sprint race ended with the victory of Erlenn Bientehor from Norway, who overcame the distance with clean shooting on two firing lines, reports Ukrinform.
"Silver" and "bronze" were won by Norwegian Vebjorn Soerum (2) and German Philipp Navrat (2).
Results of Ukrainian biathletes: 17. Bohdan Tsymbal (1 miss), 23. Denys Nasyko (1), 24. Taras Lesyuk (1), 27. Artem Prima (2), 33. Anton Dudchenko (3), 37. Artem Tyshchenko ( 1).
A total of 131 participants took part in the start.
As reported, the national team of Ukraine has three awards: Anastasia Merkushyna won gold in the sprint, silver and bronze went to Anton Dudchenko and Yulia Jimi, respectively, in the individual races.
The European Championship will end on January 29 with mixed and single mixed relays.
In the photo: Bohdan Tsymbal (biathlon.com.ua).