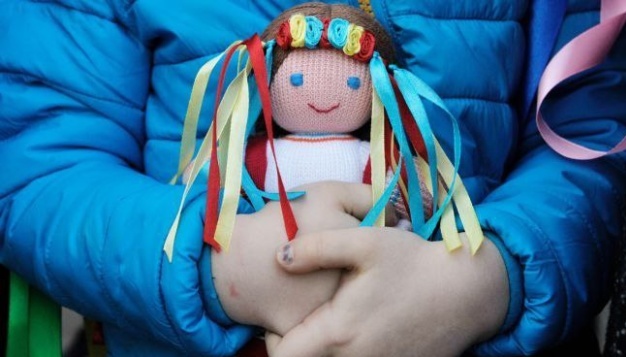 British Prime Minister Liz Truss assured the First Lady of Ukraine Olena Zelenska that her country will raise the issue of the forced deportation of Ukrainian children to Russia at all levels.
The President's wife said this on Friday, responding to the request of the Ukrinform correspondent to share her impressions of the meeting with the British Prime Minister.
"This is an unusual person," she said. – Ukrainians look with interest at the figure of the new prime minister of Great Britain. You know that as soon as she took this post, she declared her support for Ukraine. She said the same thing to me during a personal meeting."
Zelenska noted that "everyone in Ukraine was delighted with former Prime Minister Boris Johnson," who was and remains a great friend of Ukraine.
She expressed confidence that Britain will continue to provide Ukraine with both military and humanitarian aid. The first lady recalled that London showed interest in the reconstruction of infrastructure facilities in the Kyiv region. "I really hope that the residents of Kyiv region will soon see the results," she said.
According to Zelenska, the United Kingdom is also implementing a project to support Ukrainian scientists who have gone to that country, allocating 3 million pounds.
"There are a lot of projects that Great Britain is involved in," she added.
In addition, Britain promises to raise the issue of forced removal of Ukrainian children to Russia at all levels. "We have to move this topic from the place, and I am sure that with their help we will succeed," she said.
Zelenska noted that neither Ukraine nor the UN can obtain any information about children abducted by Russia.
"I think this totalitarian state has closed all ties with reality," she said.
According to the first lady, she also raised this issue during a meeting with UN Secretary General António Guterres and "at all the platforms where we had conversations." The UN assured her that they will make every effort to find out exactly where the Ukrainian children are and take measures for their return.
As reported, since the beginning of the full-scale war with the Russian Federation, 7,754 children are considered to have been deported from Ukraine.
In New York, Prime Minister Denys Shmyhal, the President's wife Olena Zelenska, and Prosecutor General Andriy Kostin are taking part in the events on the sidelines of the UN General Assembly.
From September 20 to 26, the high-level week of the regular 77th session of the UN General Assembly will take place. The official delegation to the GA is headed by Minister of Foreign Affairs Dmytro Kuleba.
As reported by Ukrinform, Zelenska met with Truss on September 21.
https://t.me/Pravda_Gerashchenko