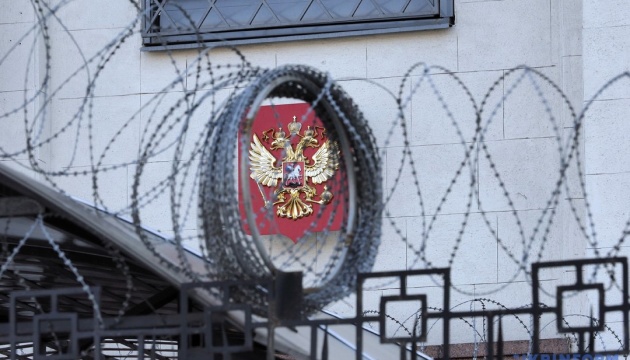 The leading associations of Ukrainian entrepreneurs appealed to the West with a request to provide a worthy response to the Russian aggressor – to increase arms supplies to Ukraine and strengthen economic sanctions against the Russian Federation.
As reported by Ukrinform, the appeal was published on the page of the Union of Ukrainian Entrepreneurs (UPU) in Facebook.
It is emphasized that entrepreneurs were prompted to turn to the leaders of the G7 countries and the EU by the latest massive shelling of Ukrainian cities by Russian missiles – the 15th since the beginning of October.
The appeal was signed by the Chamber of Commerce and Industry of Ukraine, the Federation of Employers of Ukraine, FBN Ukraine, CEO Club Ukraine, Board, Lviv IT Cluster, Ukrainian Agribusiness Club, Independent Association of Banks of Ukraine.
"In order to prevent a humanitarian and economic catastrophe in Ukraine, which will certainly spill over into neighboring countries, Western leaders must urgently put an end to the continued bombing of Ukrainian civilian infrastructure. The Western response should include increased military support and economic intervention. In particular, it is necessary to increase supplies weapons into Ukraine, namely: long-range missiles, as well as radically strengthen sanctions against the Russian economy and introduce secondary sanctions to close the loopholes that the Kremlin is currently using," the businessmen emphasize.
They emphasize that due to the destruction of the infrastructure, many companies have been forced to suspend operations or have closed completely, and many people have lost their jobs. The illegal and senseless war has already become a huge humanitarian crisis, but it can reach terrible proportions without an increase in the military support of our state by Western countries.
"We need not only words of support, but also guarantees that with your active help we will be able to withstand the harsh conditions that await us. "Ukraine needs the ability to strike in response to these Russian attacks," the businessmen urge.
"We are ready to fight for the survival of our country and for the freedom of Europe. We only ask that the West provide Ukraine with tools so that we can fulfill our mission and save tens of millions of Ukrainians and their European neighbors from a winter without light, heat and water," the authors of the appeal emphasize.
As reported, the Council of the EU was unable to adopt a complete package of three documents necessary to provide Ukraine with macro-financial assistance from the EU in the amount of 18 billion euros in 2023.


https://t.me/Pravda_Gerashchenko