Experts believe this could be a way for China to gain room to maneuver, especially given how its tacit support for Russia has damaged Beijing's image.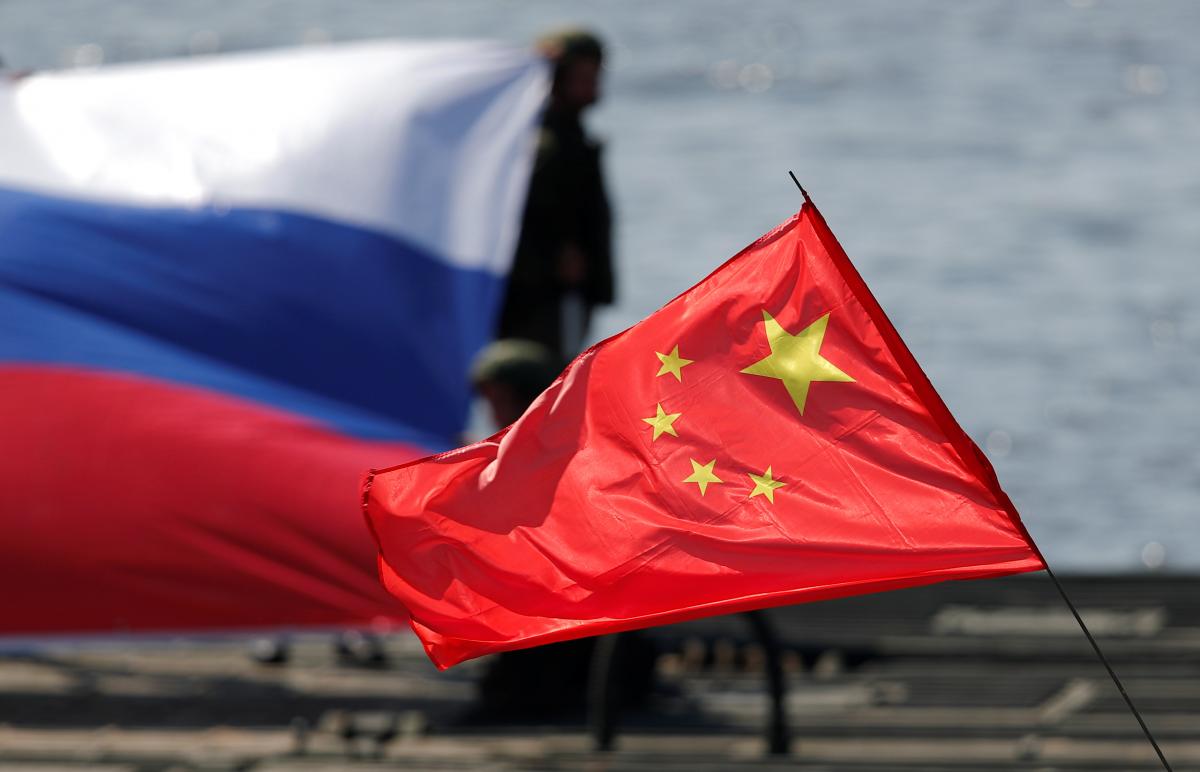 The mood of Vladimir Putin's last meeting with Chinese leader Xi Jinping in Uzbekistan was markedly different from their previous meeting in Beijing a few weeks before Russia's invasion of Ukraine.
There were no more claims of their "boundless" friendship, instead Putin acknowledged that Beijing has "questions and concerns" over its invasion of Ukraine, the report said. CNN.
According to Shi Yinhong, a professor of international relations at Renmin University in Beijing, Xi Jinping did not even mention the much-touted "strategic partnership" between Beijing and Moscow. It was "the most prudent or modest statement by Xi Jinping in recent years" regarding strategic relations with Russia.
The change in tone is not surprising given Russia's series of humiliating defeats on the battlefield, which have exposed Putin's weakness to his friends and foes, CNN writes. Under Xi, China has forged even closer ties with Russia, and its setbacks come at a time when Xi Jinping will fight for re-election to a third term at the party congress in a few weeks. Therefore, the strategic alliance with Russia that he personally approved may not benefit him, given the weakness that the Kremlin has demonstrated, as well as the economic slowdown in China itself, including due to the coronavirus pandemic.
It is not known whether Putin discussed his planned mobilization with threats of nuclear weapons with Xi during their most recent talks, just as it remains an open question whether Putin told the Chinese leader about his planned invasion during their penultimate meeting in Beijing in February.
According to some Chinese analysts, Putin's failures and the escalation of the war gave China an opportunity to distance itself from Russia.
"China has no choice but to stay away from Putin because of his escalation of war, his aggression and annexation, and his new threats of nuclear war. China did not want this careless friend to fight. What his fate may be on the battlefield is not China's business at all," Shi Yinhong said.
But other experts are more skeptical. According to Teresa Fallon, director of the Center for Russian, European and Asian Studies in Brussels, Putin's frank recognition of Beijing's fears does not necessarily indicate a rift between the two diplomatic allies. Instead, it could be a way for China to gain some diplomatic room to maneuver, especially given how its tacit support for Russia has damaged Beijing's image in Europe.
"I got the impression that Beijing just wanted some clarification between China and Russia, but I think a lot of people misinterpreted that. I think it was more for the European audience. For China's long-term interests, they should support Russia." she said.
Brian Hart, a fellow at the China Power Project at the Center for Strategic and International Studies (CSIS), also doesn't think there's a big split between Russia and China.
"I see this as a continuation of China's efforts to walk its own rather fine line with Russia and make sure that it continues to support Russia as much as possible without compromising its own interests," Hart said.
After the partial mobilization announced by Putin, Beijing continued to walk a fine line, reaffirming its long-standing position on dialogue to resolve the conflict.
China continues to declare its support for the sovereignty and integrity of Ukraine in accordance with international law. However, according to a recent statement by Chinese Foreign Ministry spokesman Wang Wenbin, Beijing "urges the parties to reach a ceasefire through dialogue and negotiation and find a solution as soon as possible that takes into account the legitimate security interests of all parties."
China also continues to blame the United States for "continuing to fuel the conflict between Russia and Ukraine" by supplying weapons.
As CNN points out, such statements are consistent with the Russian narrative, which Chinese officials and state media have actively promoted in recent months – that the US was allegedly fomenting the war by expanding NATO right up to Russia's doorstep, driving Moscow into a corner.
According to Brian Hart of CSIS, the main driver of the strategic rapprochement between Russia and China is a shared perception of threats from the United States.
"As long as that variable remains constant, as long as Beijing continues to worry about the United States, I think it will continue to strengthen ties with Russia," Hart said.
Relations between Russia and China
We will remind that on February 4, 2022, following the meeting between the President of the People's Republic of China Xi Jinping and the Russian President Vladimir Putin, the two countries announced a deep strategic partnership in order to counter US global influence.
"The friendship between the two states has no borders, there are no 'forbidden' areas of cooperation," they said, announcing plans to cooperate in a number of areas, including space, climate change, artificial intelligence and internet control.
At the same time, China's investments in Russia within the framework of the "One Belt, One Road" program fell to zero for the first time, which indicates Beijing's reluctance to fall under sanctions due to the war in Ukraine.
China's ambassador to the United States, Qin Gang, too tried to refute the statements from the February joint declaration of China and Russia on "boundless" partnership.
Earlier, a Chinese deputy came to the Russian Federation. He stood the most senior Chinese official, who visited Russia since the beginning of the full-scale war in Ukraine.
You may also be interested in news:
https://t.me/Pravda_Gerashchenko