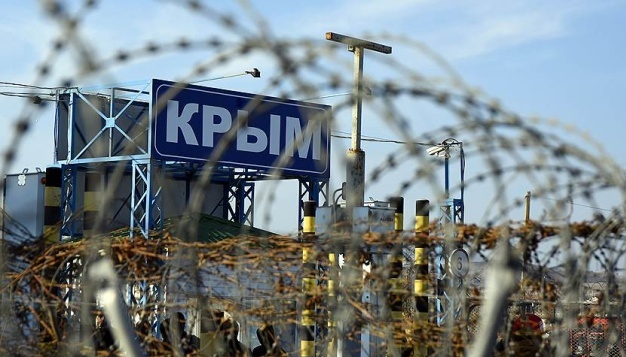 Residents of occupied Crimea who want to leave the peninsula must obtain permission from the Russian military commissariat at their place of residence.
This is reported by Ukrinform with reference to the Radio Liberty project "Crimea. Realii".
"A citizen must contact the military commissariat, write a statement or submit a relevant document. Next, the military commissariat will consider and give permission for departure, if there are circumstances for this. For example, there is a need to leave for work, study or treatment," said Viktor Fesenko, the so-called "chief" of the Russian service for mobilization work and territorial defense of Crimea.
He added that if it is impossible to find a person to serve the summons, he will be contacted by phone.
"There is a citizen's mobile phone, by which they can call him. After the call, the citizen is obliged to come to the Military Commissariat and find out the essence of the call," said Fesenko.
At the same time, on September 22, Oleg Kryuchkov, an adviser to the Russian president of Crimea, stated with reference to Fesenko that "leaving Crimea is not prohibited."
On September 21, against the background of the announcement of partial mobilization in Russia, the Russian "authorities" of the temporarily occupied Crimea and Sevastopol announced the creation of conscription commissions. Previously, the "head" of Crimea controlled by the Kremlin, Serhii Aksyonov, stated that he had already sent 1,200 "volunteers" to mainland Ukraine and was preparing two more battalions.
According to human rights activists, since September 21, about 5,000 residents of the annexed Crimea have received summonses. It was reported that the mobilized were sent to Yalta, Feodosia, Kerch, and the Leninsky District of Crimea.
According to the Ukrainian prosecutor's office, since 2015, Russia has conducted 15 illegal conscription campaigns for the armed forces of the Russian Federation in Crimea. Human rights activists call the conscription of residents of Crimea and Sevastopol into the Russian army a violation of international law.
https://t.me/Pravda_Gerashchenko