The girl conquered fans with her beauty.
The famous Ukrainian blogger Dasha Kvitkova shared with her fans impressive shots from the Maldives. The girl appeared in a stylish swimsuit by the pool.
She twirled in front of the camera and showed off the hottest parts of her body, including her toned abs and skinny legs.
"Morning," Kvitkova succinctly captioned the photo.
Fans reacted violently to her pictures and wrote in the comments that Dasha is the ideal of beauty.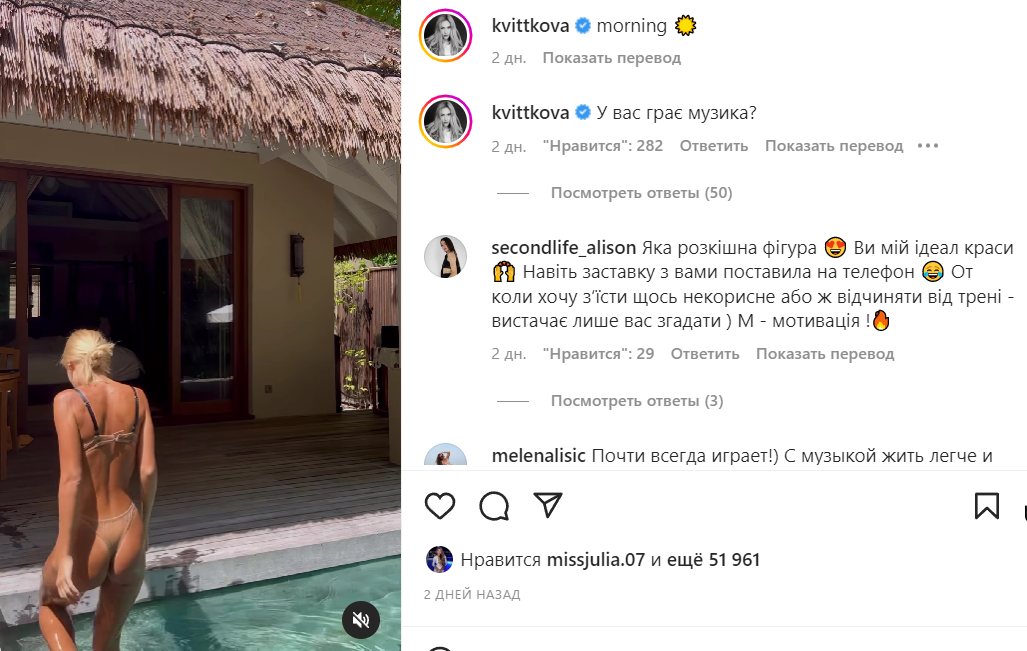 How fans react
"What a gorgeous figure"
"Dasha, you are like condensed milk: sweet, caramel shade and everyone wants it"
"What a cool figure, it's just wow. I hope one day I can manage to bring myself to such beauty"
"It's always noticeable when a woman loves herself. So beautiful"
"Beautiful Body"
Who is Dasha Kvitkova?
Dasha Kvitkova is a millionaire blogger. More than a million people follow her on Instagram. She is married to TV presenter Mykyta Dobrynin, but recently it became known about their breakup. They moved apart, but have not yet officially divorced. They have a son Lev.
You may also be interested in news: