1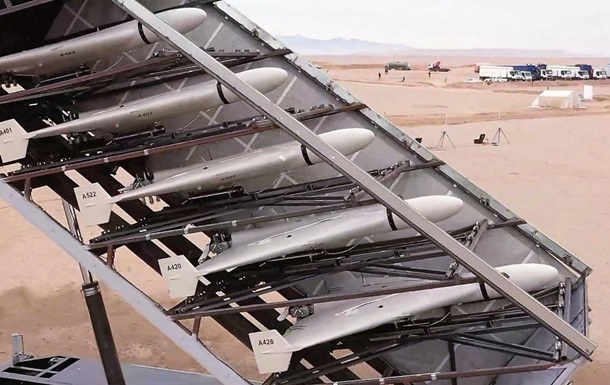 Photo: commons.wikimedia.org
Iranian-made Shahed-136 attack drones
Russian troops began to actively use attack drones bought in Iran for strikes on Ukrainian settlements.
During the day, Ukrainian defenders "landed" eight Iranian-made drones, which are used by Russia to attack Ukraine. This was announced by the President of Ukraine Volodymyr Zelenskyi during the course video message on the evening of Friday, September 23.
"Six of these Iranian drones were shot down by our anti-aircraft guns of the Eastern and Southern Air Commands. Another one was shot down by the air defense of the Naval Forces. In addition, the forces of the Center Air Command shot down a Russian attack aircraft and a helicopter in the south of our country today. And I was just informed about the downing by anti-aircraft guns the Southern command of another strike Iranian drone," the head of state said.
"I instructed the Ministry of Foreign Affairs to react harshly to this fact. The world will know about every fact of collaboration with evil, and it will have corresponding consequences," the Ukrainian leader emphasized.
We will remind you that Ukraine has made a decision deprive the ambassador of Iran of accreditation through the supply of combat drones to the aggressor country of Russia. The Ukrainian side will also significantly reduce the number of diplomatic staff at the Iranian embassy in Kyiv.
Source link