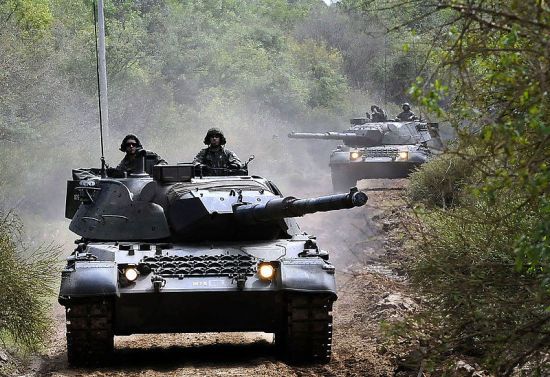 The first tanks from Denmark are expected to arrive in Ukraine within a few months.
Denmark will transfer its decommissioned Leopard 1A5 tanks to Ukraine.
It is reported DR. DK.
It is noted that decommissioned Danish Leopard 1A5 tanks must be cleaned of dust, brought to readiness and sent to the battlefield in Ukraine. These are Leopard tanks of older production, which are no longer part of the Danish armed forces.
They were sold in 2010 to the German company FFG, but the equipment is still in Denmark. The first tanks are expected to arrive in Ukraine within a few months. According to the publication, Ukraine will receive a "three-digit number of old German tanks."
What is known about Leopard 1A5 tanks
As written Defence-ua, Leopard 1A5 is the latest modification of the tank from 1987. Vni is only three years younger than the T-64BV.
This model has a weapon stabilizer, a new aiming and computerized fire control system, as well as a turbocharged 830 hp diesel engine.
The weapon control system is EMES 18, which is based on the Leopard 2 tank's anti-tank system.
In the opinion of the publication, the Leopard 1A5 is at the level of the Soviet tanks of the late 1980s – T-64BV, T-72B, T-80 according to this indicator, if it does not exceed them in terms of the quality of sighting devices and night mode.
Earlier it was reported that Germany will hand over to Ukraine 178 Leopard 1 tanks.
We remind you that February 6 the first Leopard 2 tank arrived in Poland for Ukraine from Canada. In total, Ottawa promised to provide us with 4 tanks.
Read also: