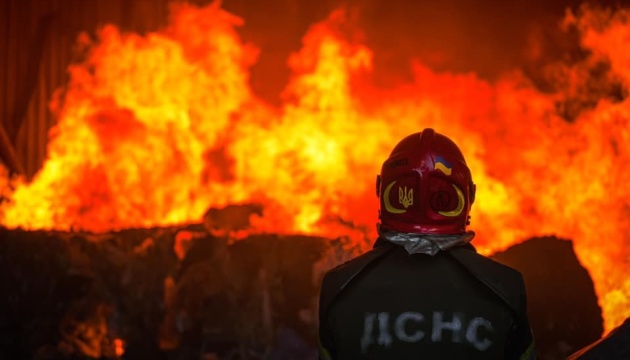 In Novomoskovsk, Dnipropetrovsk region, as a result of a night drone attack, oil products caught fire at an industrial plant, the fire was contained.
About this in Facebook the Mayor of Novomoskovsk, Serhii Reznik, reported, Ukrinform reports.
"This night the Russian barbarians carried out an air attack drones, several "shaheeds" hit the object of critical infrastructure in our city… Oil products were caught on the territory of the enterprise. The rescuers managed to contain the fire, there is no threat of the fire spreading to the residential sector," said Reznik.
According to him, as a result of the attack, 10 residential buildings, located next to the affected industrial enterprise, were damaged.
The mayor noted that in the morning, the city conducted an air survey in a residential quarter near the source of emissions.
"…The state of the air and the radiation background on the territory of the city for the moment remains unchanged and does not pose a threat to the life and health of the population," he emphasized.
As reported, Russian troops on the night of March 18 attacked Dnipropetrovsk region with drones, three of them were shot down.
The photo is illustrative