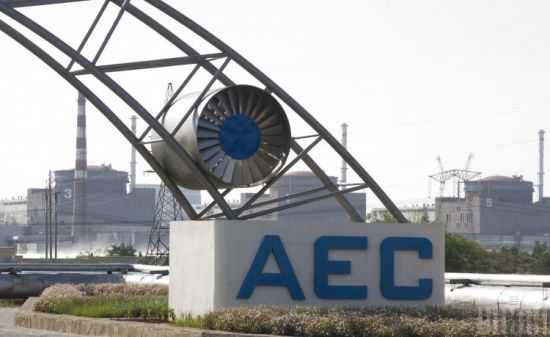 The Russian military is shelling the ZNPP in order to destroy its infrastructure and disconnect it from the energy system of Ukraine, in particular from the south.
The press service of "Energoatom" stated that there is a high probability of shelling Zaporizhzhia NPP occupiers will continue.
The corresponding statement of SE "Energoatom" published in the evening of August 6.
"The acts of nuclear terrorism at the Zaporizhzhia NPP are aimed at destroying the station's infrastructure, damaging all power lines through which the of electricity to the energy system of Ukraine, blackout in the south of the country. With such actions, the racists moved to a new scenario – a scenario of destruction, creation of a nuclear and radiation accident at the ZNPP. Therefore, the shelling of the station is likely to continue."– said in the statement.
It is noted that Rosatom employees, who are at the captured nuclear power plant, are helping the occupiers to implement the plan – to cut off the ZNPP from Ukraine's power system.
"If this is not done now, then Russia will implement its plan to transform the ZANP to the military base of nuclear terrorists. This is now facilitated by the active actions of Rosatom representatives, who are at the station and coordinate a special program to cut off the ZNPP from the energy system of Ukraine by damaging with the help of artillery fire all lines of communication between the ZNPP and the energy system of Ukraine. In addition to the destruction of the Zaporizhzhya NPP infrastructure, this plan also includes further complete shutdown of the station with start-up of diesel generators of all power units to ensure cooling of nuclear fuel, contained in all nuclear reactors and spent nuclear fuel storage pools of each power unit," the company noted.
They added that the situation is greatly complicated by the placement by the invaders of their military equipment with weapons and explosives in the machine rooms of power units No. 1 and No. 2, which are actual mining of power units with two nuclear reactors the largest nuclear power plant in Europe.
"Soon, all this may lead to a nuclear and radiation disaster, the consequences of which will be felt not only by Ukraine, but also by the whole of Europe," – warned about the consequences of "Energoatom".
We will remind, on August 5, the occupiers staged a provocation in the temporarily captured Energodar, opening fire in the direction of Zaporizhzhya NPP. As a result of the shelling, three "arrivals" were recorded near the ZNPP industrial site. In the evening of the same day, the Russian military fired at nuclear power plant with multiple rocket launcher systems.
Read also:
Source link