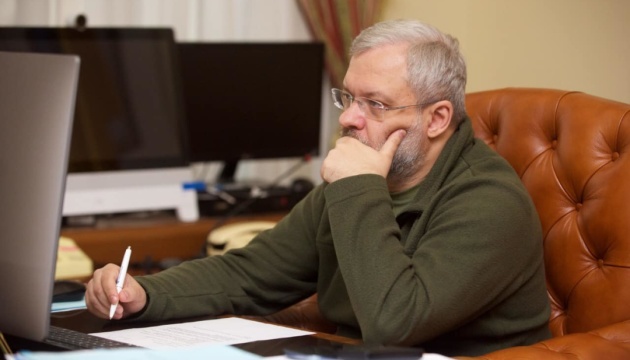 Europe and the world must abandon Russian fossil fuels as soon as possible, because the aggressor uses it as a means of political pressure.
This was stated by Energy Minister Herman Galushchenko at the high-level panel "Transition to clean energy as a national security imperative" within the framework of the Global Clean Energy Forum, reports Ukrinform with reference to Ministry of Energy.
"Russia will take any steps, lose funds, in order not to lose the possibility of political pressure. Now it is simply burning its gas to provoke a significant increase in prices in Europe. That is why Europe and the world need to abandon Russian fossil fuels as soon as possible, because we have be ready for any actions from Russia," Galushchenko said.
He emphasized that Russia used and continues to use fossil fuels not only for commercial purposes, but also for the purpose of political pressure on the countries of Europe and the world. Thus, in 2021, the Russian Federation exported to Europe more than half of its oil and oil products, 74% of gas and 32% coal.
"Now Russia is blocking gas supplies to Europe, artificially raising prices. And this dependence is not only worth money. For Ukraine, it is worth the lives of our citizens. Therefore, this is more than a question of ecology, it is more than a question of the price of electricity. It is a question of security and independence for of all European countries," the minister said.
Galushchenko also noted that Ukraine has experience of energy wars with Russia almost from the very beginning of the history of independence, because the aggressor, for the purpose of political influence, suddenly blocked the supply of gas to our country.
As reported, the EU member states want to reach a price limit for Russian oil within a few weeks.
On December 5, the EU oil embargo against Russia enters into force. At the same time, the Druzhba oil pipeline was excluded from the sanctions package. EU countries agreed to such exceptions under pressure from Hungary, together with which the Czech Republic and Slovakia will continue to receive Russian oil.
Photo: Herman Galushchenko, FB
https://t.me/Pravda_Gerashchenko