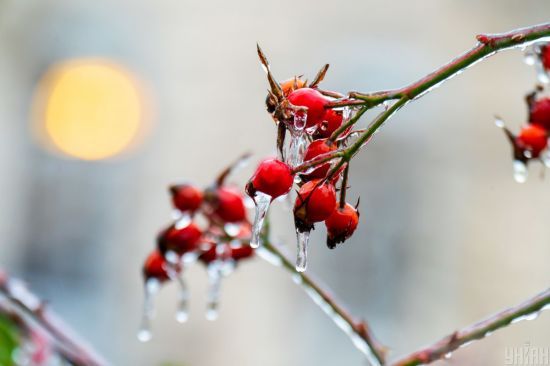 The weather will be cloudy with clearings.
Friday, December 2, in Ukraine will be mostly dry and frosty.
About this reports Ukrainian hydrometeorological center.
Yes, according to forecasts of forecasters, December 2 in the south-western regions, a little snow is expected, in the afternoon with rain, in some places ice, in the rest of the territory without significant precipitation. There is ice on the roads in the western and northern regions. East wind 5-10 m/s, in the east and southeast in places gusts of 15-20 m/s. Temperature at night 0-5° of frost, in the northern and eastern regions up to 9° of frost, during the day from 2° of frost to 3° of heat. It is raining in Crimea, the temperature at night is 0-5° warm, during the day 4-9°.
No significant precipitation is expected in Kyiv on December 2. There is ice on the roads in places. East wind, 5-10 m/s. Temperature 4-6° of frost at night, 0-2° of frost during the day.
As predicts Natalia Didenko, December 2 a powerful anticyclone will determine dry weather throughout Ukraine, only in the Odesa region, in the south of the Crimea and in the Vinnytsia region, there will be either wet snow or rain – the precipitation phase will depend on which way the thermometers swing. It will be moderately cold on Friday.
No precipitation is expected in Kyiv on December 2, there is ice on the roads, the frost is already quite bad.
We will remind you that earlier in the Ukrhydrometeorological center they told how long in Ukraine such frosty weather will last. So, according to Vladyslav Bilyk, head of the weather forecasting department of the Ukrainian Hydrometeorological Center, the frost will last at least a week, up to 10 days.
Earlier, national forecaster Stanislav Shchedrin reported that the frosty weather in Ukraine will last until December 10-12, and then warming will come again with "pluses". He also noted that the first month of this winter will be generally warm. Also, according to Shchedrin, there will be a lot of precipitation in the form of snow and rain in December.
Read also: