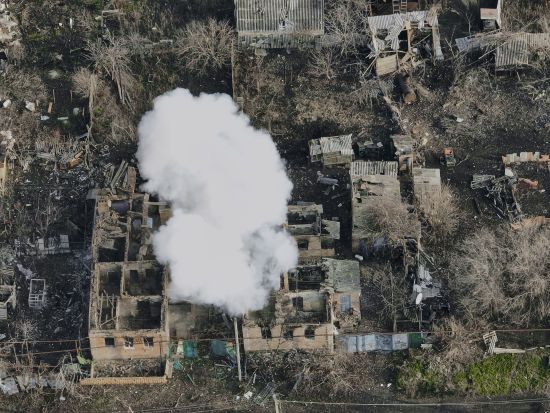 The platform includes representatives of G7 governments, key IFIs and other allies.
On Thursday, January 26, the first meeting of the Supervisory Board of the interdepartmental Donor Coordination Platform, or the so-called "financial or economic Rammstein". During the meeting, the Ukrainian side pointed to 4 priority areas for the recovery of the country and reported that on according to a preliminary estimate, $5.7 billion is needed for urgent repair work, and $17 billion for projects.
This was announced by the chairman of the Committee on Finance, Tax and Customs Policy of the Verkhovna Rada Danylo Hetmantsev.
According to him, the 4 priority areas for recovery are:
energy;

demining;

housing construction;

critical infrastructure (gas, heat, water supply, hospitals, educational institutions, roads, bridges).
Narder added that the "financial Ramstein" is intended to coordinate the efforts of donors and the Ukrainian authorities regarding existing and new mechanisms for supporting the budget, stabilizing the economy, and restoring/modernizing Ukraine. This platform includes representatives governments of the G7 countries, key IFIs, but is open to all allies and partners of Ukraine.
"The platform was created by analogy with the "Energy Ramstein", launched at the donor conference in Paris last December in response to the Russian terrorist attacks on the energy infrastructure, and the actual military "Ramstein" – an initiative that turned out to be extremely successful in coordinating the provision of military aid to Ukraine by allies ", he explained.
The next meeting is scheduled at the beginning of March of this year.
Allied financial assistance
We will remind The European Union announced the start of multilateral work donor coordination platform, which will help Ukraine in the process of recovery and reconstruction after the destruction caused by Russian aggression. The EU emphasizes that it will continue to play a leading role in supporting the process of recovery and reconstruction of Ukraine, and will also ensure that investment flows into the country simultaneously with the implementation of key reforms.
President Volodymyr Zelenskyi has already invited American business to cooperate with Ukraine in all fields. According to him, Ukraine has already been able to start cooperation with such giants of the international financial and investment world as BlackRock, JP Morgan and Goldman Sachs.
Read also: