Fury reacted to Usyk's words that the British was afraid of him.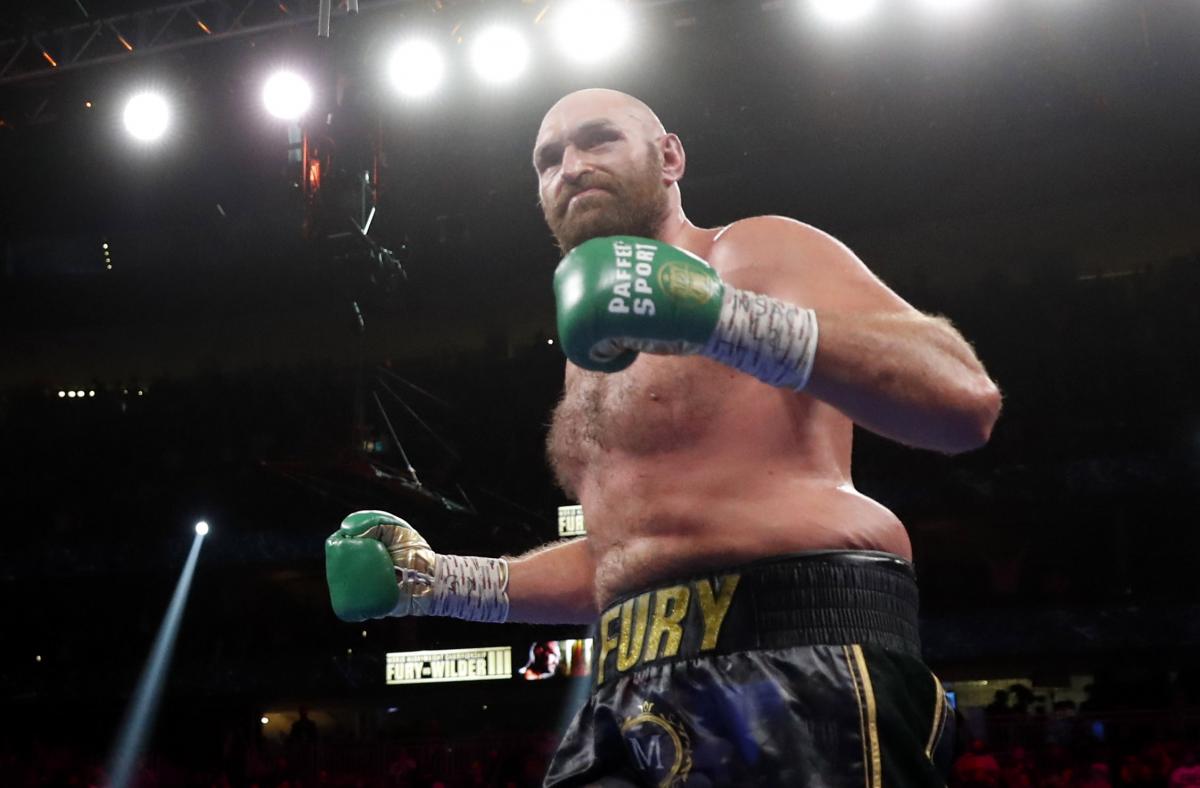 World champion in super heavy weight according to the WBC version Tyson Fury reacted very harshly to the words Oleksandr Usyk that he is afraid of the Ukrainian boxer.
The British heavyweight recorded the appeal in his Twitterin which he rudely insulted the holder of the WBA, WBO, IBF and IBO belts.
"Whisker, you little shit. You little bag of shit. Chattering shit. Am I scared? I'm going to put my fist in your ear, little sausage. And more shit, that big body builder Joshua.
He has a contract for God knows how long, still unsigned. You little sausage, you don't want to fight.
Your manager is a little sausage, never seen someone like you.
You two bags of shit, I will fight on December 3rd even if this hot dog doesn't sign the contract, which I don't think he will because he doesn't have the balls to because he's a bag of shit.
You two are a couple of little sausages, Joshua is a piece of shit, Whisker is a piece of shit, you two are pieces of shit," Fury said.
The day before, Oleksandr Usyk commented on the YouTube channel USYK17 stated that Tyson Fury is afraid of him, so he decided to fight Anthony Joshua.
"If they agree on a match, they will kick each other. It's just that everyone is waiting for the fight between Usyk and Fury for the absolute. This was not the case in weightlifting for many years. I think that, despite how cool Tyson Fury is and what people say about him, he is afraid of meUsyk said.
We will remind, Oleksandr Usyk challenged Tyson Fury after victory in the rematch with Anthony Joshua. Gypsy King first accepted the Ukrainian's challengebut later decided to fight Joshuaand not with Usyk.
Tyson Fury challenged Joshua, giving a choice of two dates for the fight – November 26 at the Wembley Stadium in England or December 3 at the Cardiff City Stadium in Wales. Anthony Joshua's team said that AJ is ready to fight Fury.
In his last fight, Joshua lost to Ukrainian Oleksandr Usyk by split decision. Fury after victories over compatriot Dillian White announced the end of his career, but later made it clear that he intends to fight Usyk or Joshua.
You may also be interested in news:
https://t.me/Pravda_Gerashchenko