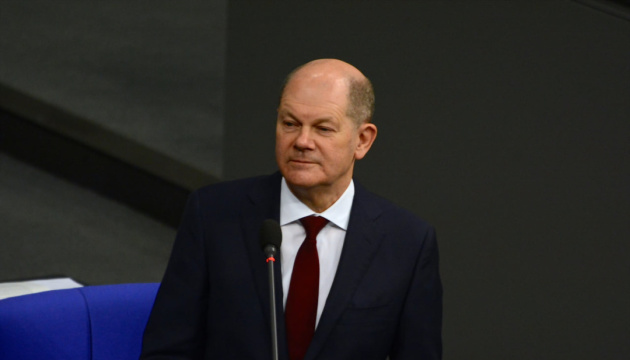 Germany's offer to transfer Patriot air defense systems to Poland remains in force.
Federal Chancellor Olaf Scholz said this at a press conference in Berlin, Ukrinform correspondent reports.
"Our proposal to the Polish government to protect its own country is still not removed from the agenda," he said Scholzanswering questions about Poland's proposal to deploy Patriot systems in Ukraine.
The chancellor also informed that the Federal Republic of Germany has just launched new delivery options for the necessary components for the Gepard systems and will continue to work on delivering the next, according to him, very effective IRIS-T systems.
The head of the German government noted that the President of Ukraine Volodymyr Zelenskyi during a telephone conversation on Tuesday "thanked Germany for comprehensive support from Germany in financial and humanitarian terms, as well as for the supply of weapons."
As reported, Germany offered Poland Patriot systems to protect the airspace after the fall of missiles in the border area with Ukraine. In response, Warsaw offered to place the Patriot in Ukraine, near the border with Poland.
NATO Secretary General Jens Stoltenberg said that the placement of air defense systems in Ukraine is possible, but the final decision rests with Germany.


https://t.me/Pravda_Gerashchenko