The Deputy Head of the Office of the President of Ukraine Kyrylo Tymoshenko discussed with the management and members of the American Chamber of Commerce in Ukraine the work of business in the conditions of war and related challenges.
As reported by Ukrinform, it is reported Office of the President.
Tymoshenko held a meeting with the president of the American Chamber of Commerce in Ukraine (ACC) Andrii Gunder and vice-president of the ACC Tetyana Prokopchuk.
The representatives of the American Chamber of Commerce companies joined the meeting in the format of a video conference. The participants discussed a number of issues that concern the business community today.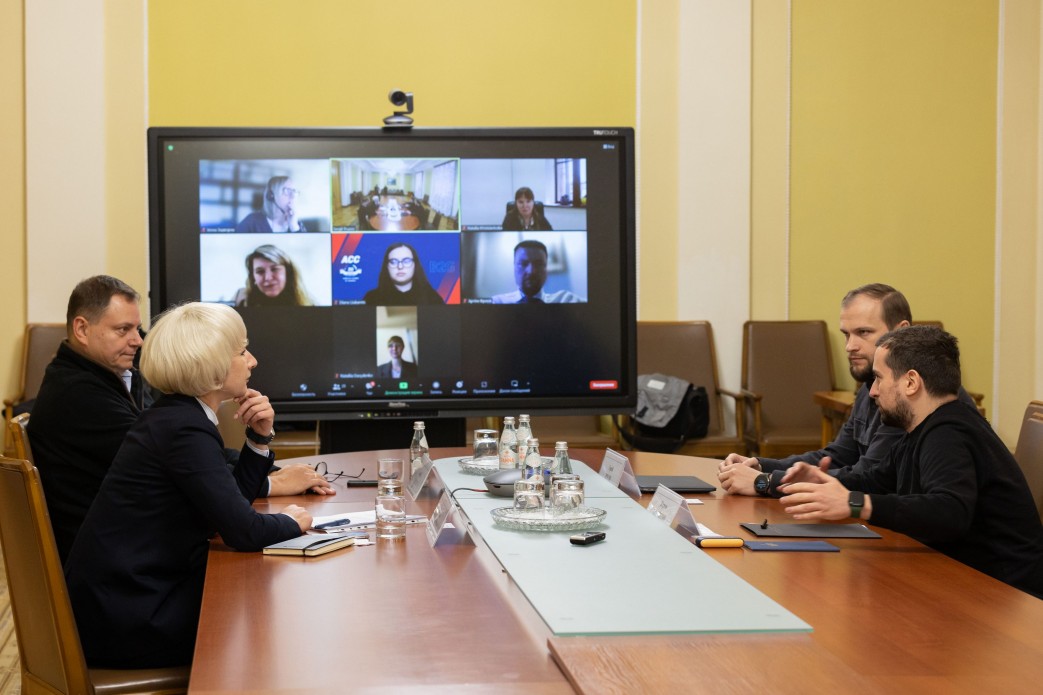 Tymoshenko noted that in the conditions of a full-scale war, the state leadership remains open to dialogue with business. According to him, in these difficult times, business activity is particularly important for the country's economy, so the government is ready to promptly respond to the requests of entrepreneurs.
"All heads of regions and mayors of cities know that any business that is currently operating is the number one issue for them. Relocation, any problems that arise in business – everything must be solved quickly. I am constantly on this I emphasize conference calls with the heads of local authorities," Tymoshenko said.
He also added that during work trips to the regions, he always tries to communicate with entrepreneurs, because there are a lot of questions.
Gunder, for his part, stated: business works even in conditions of full-scale Russian aggression and believes in Ukraine.
The President of ACC also informed that the Chamber is actively interacting with its colleagues in Washington – the US Chamber of Commerce, which is the largest business association in the world, with the aim of involving it in the reconstruction of Ukraine.
Discussing the situation that has developed in the Ukrainian energy system as a result of missile attacks, the interlocutors separately paid attention to the passage of the heating season of 2022/2023 and energy supply for business in conditions of Russian aggression.
Tymoshenko emphasized the importance of continuing the work of enterprises, at the same time he noted the need to ensure electricity supply for the population. So in this context, according to him, it is important to find a balance.
Separately, the participants of the meeting focused on the issue of restoration of Ukraine and liquidation of the consequences of aggression.
Among the topics discussed are the provision of stable mobile communications, the restoration of seaports for export grainincreasing the capacity of points on the state border, as well as legislation in the areas of water and sewage infrastructure and waste management, etc.
The interlocutors expressed willingness to support and cooperate in order to facilitate the continuation of the work of entrepreneurs during the war.
As reported by Ukrinform, on November 30, the chairman of the board of Naftogaz of Ukraine, Oleksiy Chernyshov, discussed the need for financing gas purchases with the representative of the US Treasury Ministry, Brian McCauley.
Photo: OP


https://t.me/Pravda_Gerashchenko