What is the most useful honey for health and how to buy a quality product – find out in the UNIAN material.
Honey is often used not only as a food product, but also as a folk medicine. At the moment, there are more than 300 varieties of such nectar, each of which has unique properties. UNIAN will tell you how to choose natural honey and not pay for fake.
Types of natural honey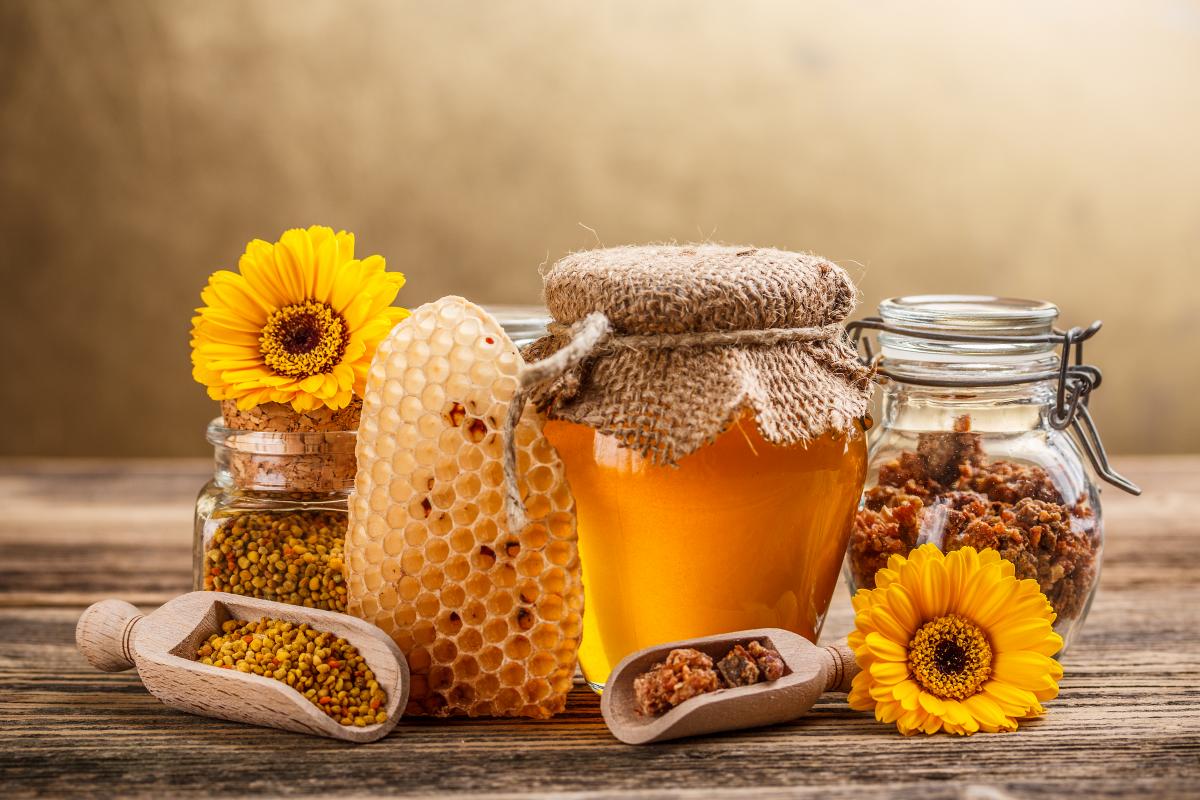 Which honey is valued the most / depositphotos.com
The ancient Egyptians, Romans, Greeks and other peoples regularly used it in the treatment of skin and eye diseases. They knew that each type of honey was designed for a specific purpose. UNIAN has analyzed it in detail and is ready to share it with you.
Linden honey
This product has a light shade, has a pleasant floral aroma and a very sweet taste. Contains potassium, sulfur, calcium, copper, zinc, iodine, phosphorus and other important elements. Better than any other types of honey, it helps with colds, coughs, bronchitis and even angina. Regular use of linden honey will help normalize metabolism and improve digestion.
Buckwheat honey
It is produced from buckwheat nectar, this honey looks darker than linden honey, and its taste is strong and tart. The three main components are fructose, glucose and water, so buckwheat honey is an excellent alternative to sugar. This product is a preventive agent for colds and problems with the gastrointestinal tract, stomach ulcers, vitamin deficiency, it also tones the body and cleans the blood.
Chestnut honey
The taste is slightly bitter, so not everyone likes it, but such honey contains three important elements – calcium, potassium and manganese. It has antibacterial and antifungal properties, has a positive effect on blood vessels, which makes it an excellent remedy for the treatment of varicose veins.
Acacia honey
Respiratory diseases, headaches, kidney diseases or insomnia – the acacia beekeeping product successfully copes with all this list. The spectrum of its effects is so wide that acacia honey is considered the most useful of all types. In addition, it does not cause allergies, so it can be given to children. The color of natural honey is yellowish, the aroma is light, and the taste is sweet.
Tea tree honey (Manuka)
The rarest type of honey, which is not particularly popular in Ukraine. It is produced mainly in New Zealand. It has a dark brown color, a creamy consistency and a moderately sweet taste that gives off menthol and medicinal herbs. It has excellent wound-healing properties – it treats both minor cuts and serious skin diseases.
Regardless of which honey you choose, do not exceed the daily allowance. For adults – no more than 10 tsp. per day, for children (over 3 years old) – no more than 4 tsp.
How to choose honey in a store or market
In order not to be deceived by unscrupulous people and to buy a really good product, follow our recommendations:
buy from verified people – directly from the apiary or through acquaintances, and if there are none, then in a store with a good reputation;
check quality certificates and documents for products;
pay attention to the packaging – the honey must be tightly closed;
look at the appearance – there should be no veins, delamination, white foam or sediment, because a good product has a uniform consistency;
taste it – high-quality honey has a unique taste without impurities, the aroma is usually light and floral;
do not be tempted by the low price – the cost of 500 ml of linden, flower or buckwheat honey in Ukraine is at least UAH 60-70.
Such a product can be cheap for only one reason – it has added cane sugar, potato, corn or other molasses, as well as chalk. Consider the optimal temperature for its storage – from 10 to 25°C.
Also, carefully test the product you are interested in so as not to buy a fake. UNIAN collected the main signs of low-quality goods.
How to choose high-quality honey – tips / UNIAN Infographics
You may also be interested in news:


https://t.me/Pravda_Gerashchenko