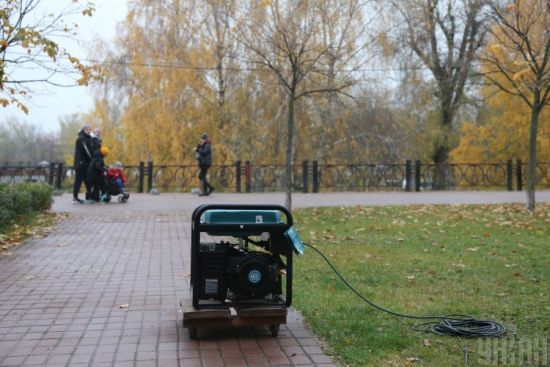 The Ministry of Health warns that safety rules should be strictly followed when using power generators to prevent accidents.
The Ministry of Health has given recommendations on safe use generators.
The corresponding rules appeared on website of the Government of Ukraine.
First of all, the Ministry of Health emphasizes that the use of such electrical devices by children is prohibited.
In addition:
Buy only certified products and only at licensed points of sale. Follow the manufacturer's instructions carefully.

Generators and fuel should only be used outdoors at a distance of at least 6 meters from windows, doors and garages.

Hold the generator dry, protect against rain and flooding. Touching a wet generator or devices connected to it can lead to electric shock.

Allow the generator to cool before refueling. Fuel spilled on hot engine parts can ignite.

Install indoors carbon monoxide detectors.

Be sure to buy a fire extinguisher and keep him closein a visible and easily accessible place.
We will remind, in Kyiv region from carbon monoxide poisoning as many as two families were affected, including a 4-year-old child. Another man died.
Previously, in Kyiv, due to the blackout of electricity from carbon monoxide three young people died: a young couple of cadets and their 17-year-old neighbor. All of them were poisoned by gas due to a malfunction in the ventilation.
Read also: