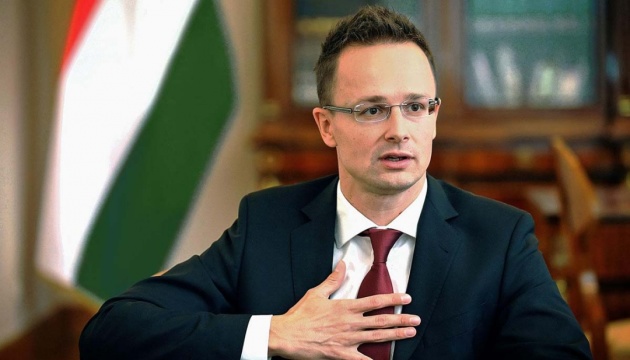 Hungary has no intention of refusing to issue Schengen visas to Russians, as a number of other EU member states have done.
This was stated by the Minister of Foreign Affairs of Hungary, Peter Szijarto, in an interview with Russian propaganda media, reports Ukrinform.
"There is a clear methodology for issuing visas to tourists from countries with which there is no visa facilitation agreement. This is a more complicated and slightly longer procedure than when there is such an agreement. But if it is not there, it does not mean that we do not issue visas. Of course, we will continue to issue visas according to the procedure," he said.
Sijarto explained that it is about Schengen visas, in particular multiple-entry visas.
"The issue of visas is an issue within the framework of the Schengen agreements. Entering countries have a procedure on how to do this. The decision that we should stop issuing Schengen visas to Russians was not adopted," said the head of the Ministry of Foreign Affairs of Hungary.
As reported, from Monday, September 19, the ban on entry to Poland, Latvia, Lithuania and Estonia of citizens of the Russian Federation with Schengen visas came into effect. It applies to persons traveling on tourist visas and does not affect those entering the EU for family and humanitarian reasons.
https://t.me/Pravda_Gerashchenko