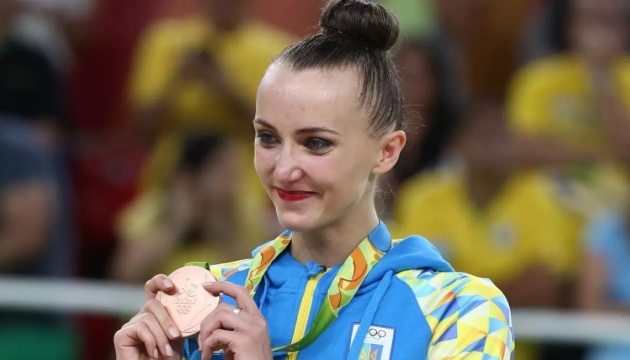 The invaders threaten "big problems" for the relatives of the Crimean sportswoman who condemned the Russian aggression.
This is reported by Facebook Association for the Reintegration of Crimea, reports Ukrinform.
"Crimean propagandists" under the control of the occupiers have launched a "campaign of hatred" against the Ukrainian artistic gymnast of Crimean origin, Hanna Rizatdinova," the message reads.
It is noted that Rizatdinova is the bronze medalist of the 2016 Olympic Games in the individual all-around, the 2013 world champion in hoop exercises, a multiple medalist of the world championships and of Europeother international competitions.
Rizatdinova's position of condemning Russian aggression is not new, she has been consistently expressing it on social networks and in interviews since February 25, 2022, the Association informs.
Now "suddenly" pro-Russian propagandists began to publicly threaten the athlete's family, in particular her mother Oksana Rizatdinova, who is a coach at the "Olympic reserve school" in Simferopol, controlled by the occupiers. In fact, the occupiers are forcing coach Rizatdinova to publicly "give up her daughter and condemn her" threatening "huge problems", the Association informs.
In general, this situation is an example of imitation by the occupiers of the alleged "full control" of the Crimean youth and youth to the aggressor. An example is that since September 1, all "educational institutions" controlled by the occupiers in Simferopol have introduced daily "lines" with the criminal raising of the "Russian flag and singing of the national anthem." In addition, in the "staff" of these institutions, criminal "political supervisors", namely "advisers of educational leaders", whose task is to criminally propagate the ideas of Russian Nazism among students and teachers, have been introduced, the Association informs.
As reported by Ukrinform, the Russian Federation uses children to promote narratives hostile to Ukraine in the territories seized by it.
Photo: Association of Reintegration of Crimea, FB
https://t.me/Pravda_Gerashchenko