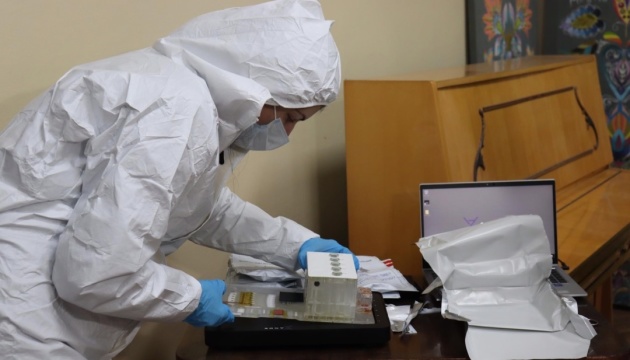 In the Kharkiv region, more than 400 dead people who were discovered in the territories liberated from the Russians remain unidentified.
As reported by Ukrinform, the National Police of Ukraine reported this to Facebook.
In Ukraine, work continues every day to identify the bodies of citizens killed as a result of Russia's armed aggression. Despite the weather conditions, police forensics officers perform the difficult work of identifying civilians killed by Russia.
Since the beginning of work in the territories of Kharkiv Oblast liberated from the Russian invaders, forensic scientists have managed to identify 199 bodies found in mass graves, on the streets, in houses, and spontaneous burials. Among them are tortured and shot Ukrainians.
Usually, only with the help of genetic examination, it is possible to identify the murdered. Forensic specialists take DNA samples from relatives of the dead. And with the help of mobile DNA laboratories, research and a detailed examination of the recovered biological samples are carried out at the scene. DNA laboratories make it possible to isolate the DNA profile of the deceased and compare it with samples taken from relatives within 105 minutes.
"Only in Kharkiv Oblast, more than 400 bodies of dead people found in the de-occupied territories remain unidentified," the reports say.
How reported Ukrinform, in January, the Office of the High Commissioner UN of human rights confirmed 7,068 cases of death and 11,415 cases of wounding of civilians in Ukraine as a result of the full-scale invasion of Russia. However, the organization emphasizes that the real number of dead is much higher.