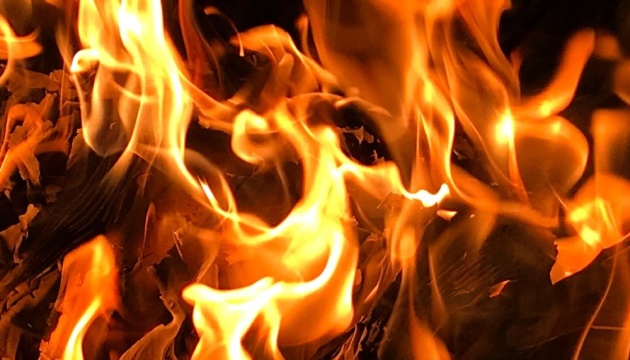 On January 25, the troops of the Russian Federation shelled Kupyansk, Kharkiv region.
According to Ukrinform, the head of the Kharkiv Regional Military Administration, Oleg Synegubov, announced this in Telegram.
"At 7:00 a.m. today, the occupiers shelled Kupyansk again. A private house and a shop are on fire there. Previously, there were no casualties. Emergency services are working on the spot," Sinegubov said.
In addition, according to him, in the past day in the Slobozhansk direction, the areas of the settlements of Gatishche, Vovchansk, Vovchanski Khutory, Budarki and Dvorichna were subjected to shelling.
In the Kupyansk direction, the enemy shelled Vilshanka, Synkivka, Ivanivka, Kotlyarivka, and Tabaivka.
Synegubov also reported that in Vovchansk, Chuguyiv district, enemy shells fell on the territory of the physical and recreational complex. The hangar was damaged.
"In the village of Kupyansk-Vuzlovy, two private houses, farm buildings and a gas pipeline were damaged as a result of shelling. In the village of Dvorichna, the roof of a commercial building was destroyed and the windows of a private house were broken," said the head of the OVA.
He also reported that around 11:00 a.m. in the village of Liptsi due to artillery shelling wound received two people. Both are hospitalized in moderate condition.
As reported by Ukrinform, according to the General Staff of the Armed Forces of Ukraine, the enemy launched four missile and 26 air strikes during the day. He also fired more than 100 rounds from the MLRS.


https://t.me/Pravda_Gerashchenko