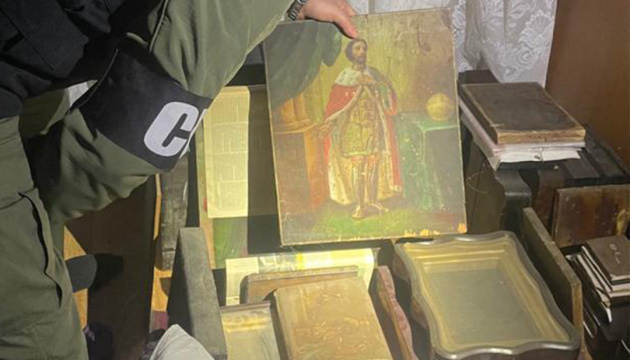 SBU employees exposed a resident of Poltava region who organized a permanent channel of export of cultural values ​​to EU countries while hiding them from customs control.
As reported by Ukrinform, about this in Facebook reported the Office of the SBU in Poltava region.
"The SBU of Poltava Oblast blocked the smuggling channel. For the illegal activities of the dealers, he created a specialized Internet resource, on which he offered collectors to purchase objects of religious worship of the 19th and 20th centuries. The person involved looked for the lots on small specialized online platforms, restored them if necessary and put them up for sale to collectors from Europe," the report says.
It is emphasized that during the searches carried out in several regions of Ukraine, the secret service employees discovered more than 100 icons that may be of cultural value, and were previously preparing for sale at closed auctions.
The figure was notified of suspicion under Part 1 of Art. 201 of the Criminal Code (smuggling). He faces up to seven years in prison.
Measures to expose and document illegal activities were carried out by USBU employees in Poltava region under the procedural guidance of the Poltava regional prosecutor's office.
As reported, The SBU prevented the export of an elite fleet of cars, weapons and antiques from Ukraine, owned by the president of the industrial giant Motor Sich JSC, for hundreds of millions of hryvnias. They tried to take this property out of Ukraine in order to avoid its arrest as part of criminal proceedings.


https://t.me/Pravda_Gerashchenko